Old Town views luxury apartment in Downtown Dubai
Old Town views luxury apartment in Downtown Dubai
Downtown Dubai Apartment
For those in search of convenience and style, BLVD Crescent has both in spades. Located in the very heart of Downtown Dubai, this pioneering residential development was inspired by the blend of modern expressionism with 1930s New York art deco architecture. With its...
Lifestyles
Development
Blvd Crescent
It is only a matter of time before the Dubai Opera district becomes one of the most thriving cultural destinations in the world. This gives you an incentive to invest in the latest architectural marvel in Downtown Dubai, BLVD Crescent. Overlooking the lively Mohammed Bin Rashid Boulevard, the...
Explore Blvd Crescent
Neighborhood
Downtown Dubai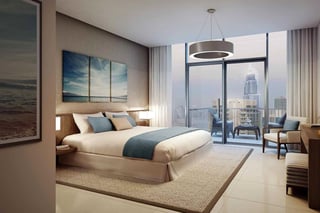 To buy an apartment in one of Downtown Dubai's exclusive and elegant apartment blocks is to enjoy a fantastic location along Dubai's Sheikh Zayed Road. Close to the world-famous Burj Khalifa, Dubai Mall, Dubai Opera, and the traditional Arabic-styled Souk Al Bahar, this bustling area is a hive of...
Explore Downtown Dubai