South Beach Holiday Homes
Beachfront homes, ideal for short-term rentals
Price:

From AED 1,580,888

Bedrooms:

From 1 to 3

Built up area:

From 731 sq ft to 1,700 sq ft

Completion:

Early 2022

Property types:

Apartments

Number of floors:

27
About South Beach Holiday Homes
The first of its kind in Dubai, South Beach Holiday Homes is an addition to Emaar's range of luxury developments. It is located on the beautiful Emaar Beachfront at Dubai Harbour and can be your perfect holiday home. The development offers the best of both worlds – calm and serene resort-style living and easy access to the key destinations of the city. It hosts 1 to 4-bedroom fully furnished and luxuriously designed residential apartments. The homes on offer are built using the highest quality materials that are of international standards. They feature wide glass windows that offer breathtaking views of Burj Al Arab, Palm Jumeirah, Atlantis The Palm and that of Dubai Marina. The waterfront apartments feature spacious bedrooms, bathrooms and balconies offering panoramic views. They feature sandy colours and aquamarine hues.
Offering access to the beach, the homes also offer a great investment opportunity in the form of short-term rentals and enable its owners to earn a hassle-free income, without worrying about the property management aspect. Residents will also be able to enjoy  access to 750m long beach strip, proximity to Dubai Marina and Palm Jumeirah, Sheikh Zayed Road and a number of parks.
Hotel-style amenities on offer are housed in a multi-level podium and include accent to a range of restaurants, valet parking, infinity-edge swimming pool, well-equipped gymnasium, concierge service, spa, retail outlets and covered parking.
Emaar Beachfront is a master development by Emaar and comprises of a number of towers. It is one of the most sought after destinations in Dubai that offers the best that Dubai has to offer.
request information
Common garden
Concierge service
Fully furnished
Gymnasium
Restaurant
Retail area
Infinity Pool
Valet parking
1st installment

5%

Down Payment - Sept 2019

2nd installment

5%

Oct 2019

3rd installment

45%

Dec 2019 - Dec 2021

4th installment

5%

March 2022

5th installment

40%

June 2022 - March 2024
request financing informantion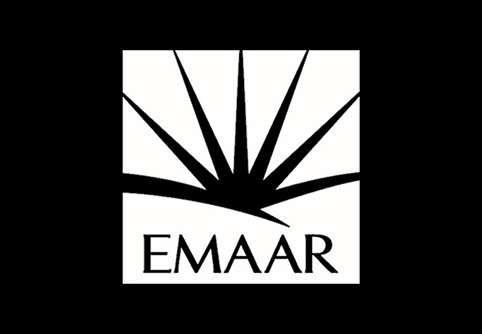 EMAAR properties, which were established in 1997 is one of the world's most valuable and respected real estate development company. They have proven to provide excellent results in property, shopping malls, retail and hospitality and leisure. EMAAR has projects in Dubai and other international markets. Downtown Dubai is Emaar's flagship deve...
South Beach Holiday Homes is located in
Dubai Harbour
In Dubai Harbour you will find luxurious apartments for sale with large spaces, available from 1 to 3 bedrooms. Luxury apartments for sale in Dubai Harbour are contemporary and open-plan in style. Various community facilities are available including a pool, gym and beach access. Some are even...
Other developments in Dubai Harbour