Company News
Honey Deylami emerges as top broker in 2022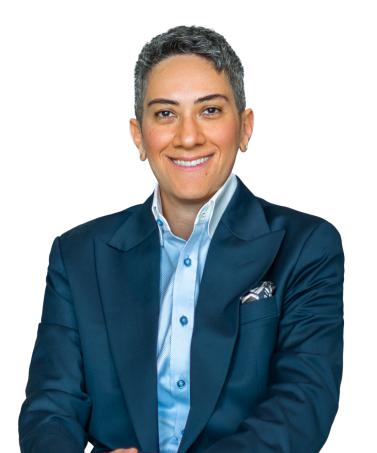 Deylami has closed several record-breaking deals since 2006
Words by Aneesha Rai in Company News · Feb 28th, 2023
LUXHABITAT Sotheby's International Realty has announced Executive Partner Honey Deylami as top broker for 2022.
Deylami, who started her real estate career in 2006, is behind several record-breaking deals at Luxhabitat Sotheby's International Realty. In 2022, she has recorded AED 3 billion worth of transactions and total of AED 20 billion since the start of her career to date.
Speaking on her achievements, Deylami said, "I feel so privileged to be living in such a beautiful vibrant city and in such a rewarding industry; where hard work, honesty, dedication, and perseverance pays off. My priorities in 2023 include selling out an exclusive portfolio of luxury mansions, penthouses, and branded residences with a total value of AED 4 billion in the most upmarket areas of Dubai. This portfolio includes a luxury mega penthouse currently listed at AED 310 million, a mega mansion on the Palm Jumeirah, which is priced at AED 240 million, as well as an AED 200 million Dubai Hills mansion. I am also going to be focused on establishing a 'Signature Division' within LUXHABITAT Sotheby's; my team is currently being formed and includes some of the most experienced luxury real estate brokers in Dubai."
Deylami has concluded majority of transactions at the One at Palm Jumeirah and AVA by Dorchester Collection & large number of units in Atlantis The Royal residences, One&Only Private Homes and One Za'abeel penthouses. She has also sold a significant number of units at Four Seasons Residences on the Dubai Water Canal. Amongst all her record breaking deals in 2022, a mansion at Palm Jumeirah which sold at AED 145M stands out.
In 2022, Deylami also received top honors from the Dubai Land Department for her significant contribution to the Dubai real estate market. With a keen focus on capital appreciation, in-depth industry expertise and sound knowledge of market trends, Deylami has delivered multiple commercial and residential sales in Dubai's most prestigious areas with record investment returns.
According to an analysis of prime areas* in Dubai in Q4 2022 by LUXHABITAT Sotheby's International Realty, the Palm Jumeirah registered the highest sales volume totaling to almost AED 11 billion. Apartment sales volume amounted to AED 8.4 billion, while villa sales volume amounted to AED 2.5 billion.
Headquartered in Dubai, LUXHABITAT Sotheby's International Realty is the largest marketing and selling platform for luxury real estate in the emirate, focusing on residential and commercial luxury sales and leasing, luxury property management, institutional investments, and luxury project developments.
Some Of Honey's Multi Million Dirham Listings
District One

Price on application

Villa
7 beds
27,000 sq. ft.

Signature Villas

Price on application

Villa
5 beds
14,300 sq. ft.

Royal Villas

Price on application

Exclusive