All you need to know about the Dubai Opera -the center for the arts and culture in Downtown Dubai.
Words by Ankita Bhowmick in Neighbourhoods · Jun 18th, 2019
Adding a feather to the vibrancy of the Opera District in Downtown Dubai, Dubai Opera is a center for performing arts and features arts and music to life. Announced in 2012, it opened its gates for the first time in 2016 with the performance of the legendary Spanish tenor Placido Domingo. Dubai Opera is Dubai's first purpose-built multi-format performing theatre and is also a definitive destination for quality entertainment productions and great performances.
Dubai Opera can be transformed into three modes, a theatre, a concert hall and a 'flat floor'. The wooden panelled interiors, complemented by cascading chandelier features a luxurious entertainment experience.
The theatre mode hosts 2000 seats, and is ideal for events like large-scale drama productions, musicals, ballets, lectures, and conferences. When it is converted into the concert mode, it features a series of towers and reflectors on stage and overhead that create an acoustic shell around the orchestra so as to offer an incredible environment offering perfect sound quality. The 'flat floor' mode, measuring 1800 square metres is ideal for hosting events like weddings, trade shows, art galleries and exhibitions, receptions and parties.
Designed by Janus Rostock of Atkins, Dubai Opera is designed to resemble a dhow, a traditional Arabian Travel Vessel. A masterpiece of contemporary design, Dubai Opera features designs that can be termed as a stylish tribute to Dubai's maritime history.
Call: 04-440 8888
Leaving the guests spoilt for choices when it comes to dining venues, Dubai Opera also hosts hot-spots that include a stunning rooftop restaurant and sky garden that offer gorgeous views of The Dubai Fountain and that of the iconic Burj Khalifa.
The Loft
Located atop Dubai Opera, The Loft offers views of the Burj Khalifa. The restaurant offers an array of glamorous dining experiences and is divided into 5 different sections - The Main Dining Area, The Loft Bar, Raw Bar, Chef's Table, and the romantic Loft Terrace. It serves European cuisine and hosts stylish tables, designer chairs and cozy lounges. Offering a glamorous atmosphere and gastronomic delights, The Loft is committed to delivering a uniquely memorable experience for all its guests.
Call: 04-362 7312
Kizmet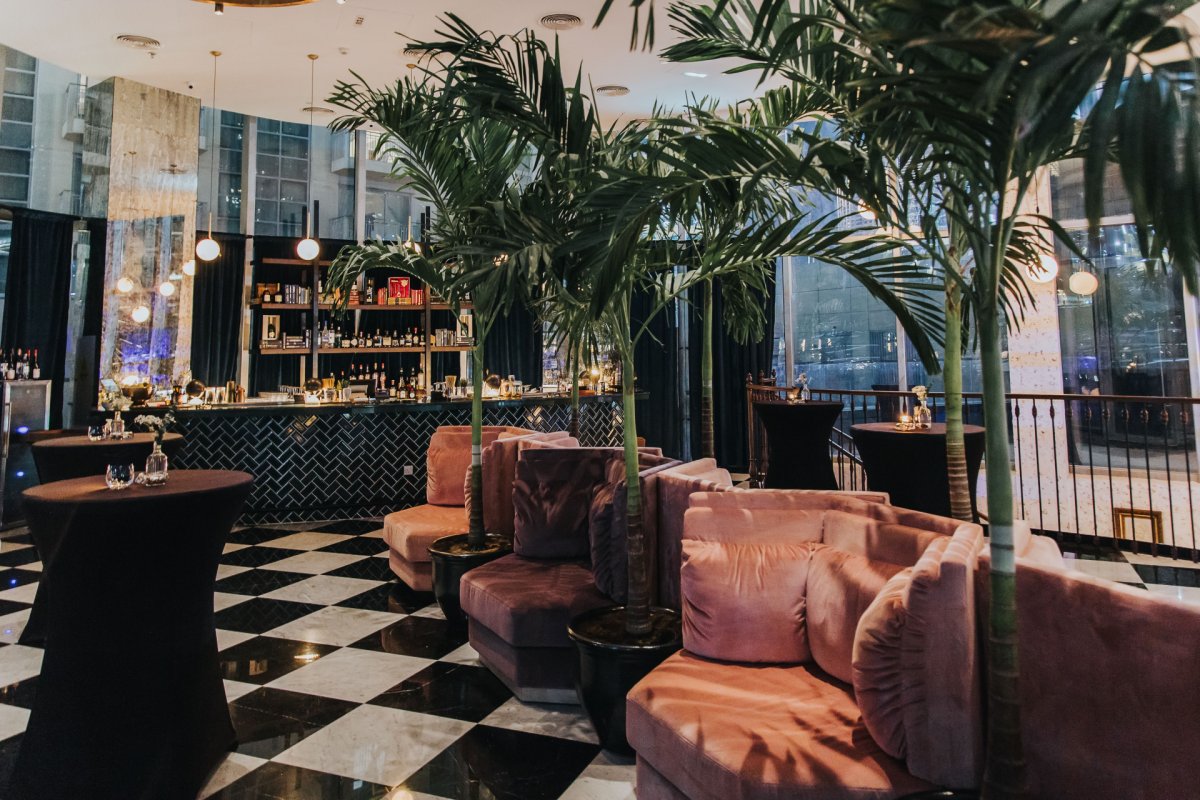 Located right next to Dubai Opera, Kizmet offers unique dishes with locally available produce. The menu on offer features a variety of choices, among which octopus arancini and duck pizza are worth mentioning. The restaurant is known for reasonably priced food items, efficient service and great quality food. The guests can avail free bubbly if they show their Opera tickets. Read our review here.
Call: 04-338 8717