Swimming Pools
#swimmingpools
Dubai is the home of some of the best luxury hotels and high end towers, which hosts some of the best swimming pools. As the weather of the city remains hot and humid almost through out year, residents and visitors depend on swimming pools in order to relax and rejuvenate themselves. Swimming, also being a great form of exercise, is another reason of it being of huge demand among residents and visitors. Most of the swimming pools are temperature controlled therefore they can be made use of through out the year.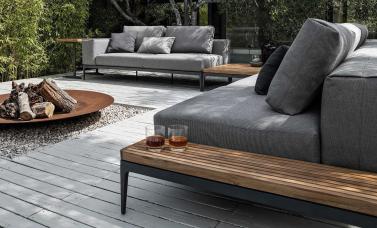 25 Nov 2015
Your evening get-togethers will get significantly easier with comfy, customisable outdoor furniture.
12 Oct 2015
Tasteful interiors, quality luxury fittings and a stunning upgrade make this Emirates Hills home a treat to live in.
07 May 2015
With summer beckoning in Dubai, LUXHABITAT presents its top 5 pools to beat the heat.