Tips on organizing your Eid table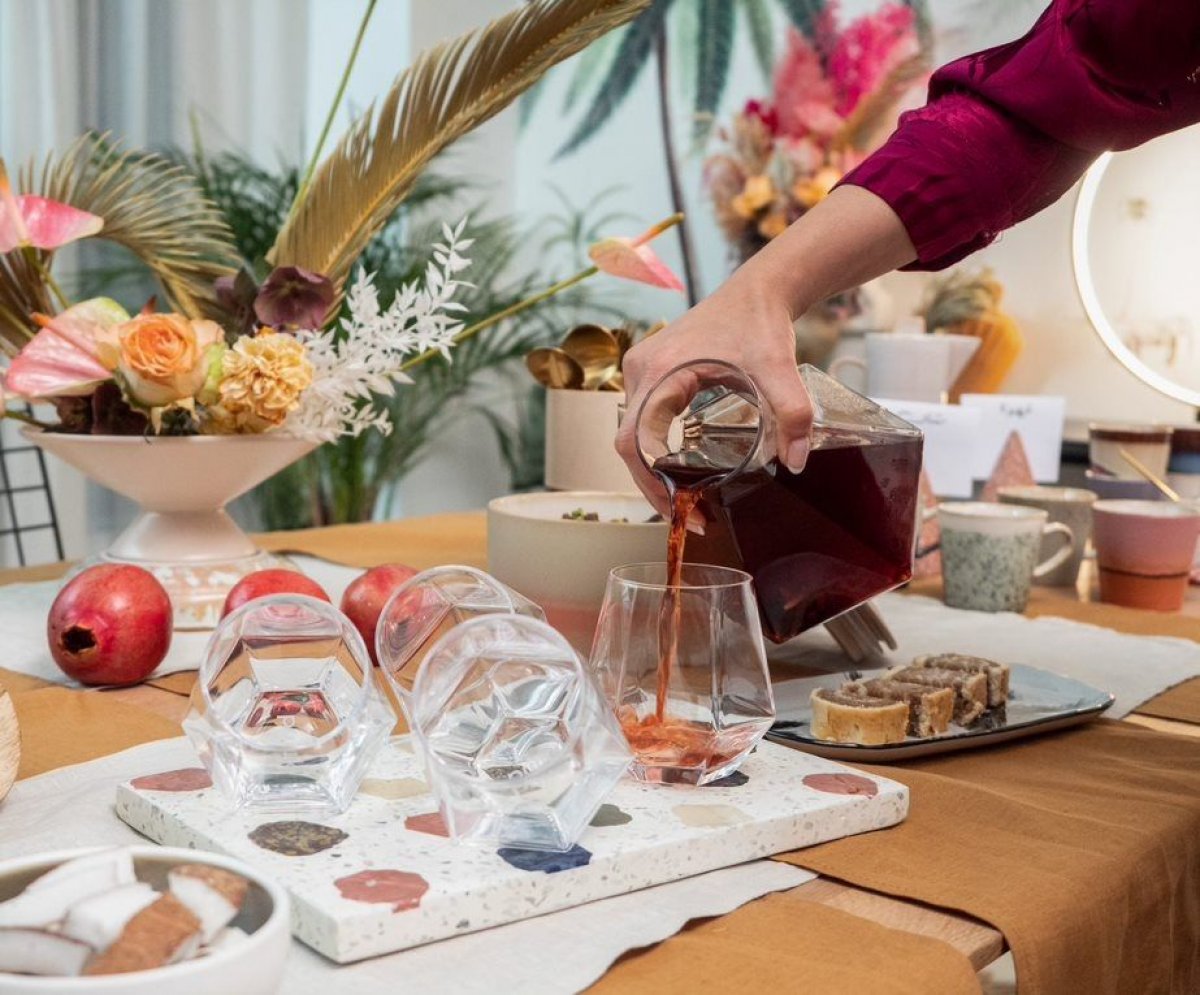 Janaika Elders from the Urban Nest shares her tips for organizing the perfect dining setting.
Words by Aneesha Rai in The Lifestyle · Jul 11th, 2021
With Eid Al Adha around the corner as well as a long weekend approaching, there's definitely an Eid dinner to look forward to! Janaika Elders, the founder of the Urban Nest shares her tips on how to create an Eid table setting. The Urban Nest is a concept store that serves as an exclusive distributor and wholesaler for Latin American and Dutch brands that are sustainable and unique to the Middle East. The store features a selection of exclusive brands that are mindfully picked from Urban Nest such as HKLiving, PUIK, Tiny Miracles and New Citizen Design as well as is a member of the Dutch Design Center in Dubai Design District.
1. Let The Cuisine Color The Theme
For the special occasion setting, draw inspiration from the cuisine to identify the main elements, color palette and accessories you will use to style your table. Gold is obviously not to be missed. This color can be well combined with a color such as navy blue or a muted color for the ultimate chic feeling.
2. Eco Decor
Create a beautifully styled table settings using a combination of upscaled, recycled and natural materials. At Urban Nest sustainability and conscious living are our core values, and so we suggest to opt for décor using fruits, herbs, cinnamon branches, (dried) flowers from your garden. Repurpose your glass pots and bottles to create vases or candle holders.
Choose natural sustainable fabrics like linen for your base table cloth and upcycle old curtains and bedsheets for napkins. And don't worry about the wrinkles in linen, it only makes it more authentic.

3. Play With Height
Choose from natural handmade ceramics you already have in your possession. Mix and match your sets to create an eclectic setting. A large basic dining plate that can also double up as a base plate. Natural handmade ceramics last a lifetime so invest in them if you don't already have.
A simple way to create an impressive table is to play with layers using pieces you already have. You could turn a bowl upside down and place a plate on top! Voila, it's as simple as that!

4. Think Outside The Box
Find creative ways of assembling and repurposing your kitchen ware and even old clothes: plates on top of bowls, turn fruit bowls into candle holders, carafes into vases, storage jars into cutlery holders, denims into napkins!
5. Make It Personal
Create an individual set up for your guests by customizing the napkin folding and cutlery position. Make your guests feel special by creating takeaway elements with their names handwritten on it: the menu or even place holders made of natural materials like stone, leaves and fruit.
All images courtesy Urban Nest.