Arabian Ranches
Private-gated polo homes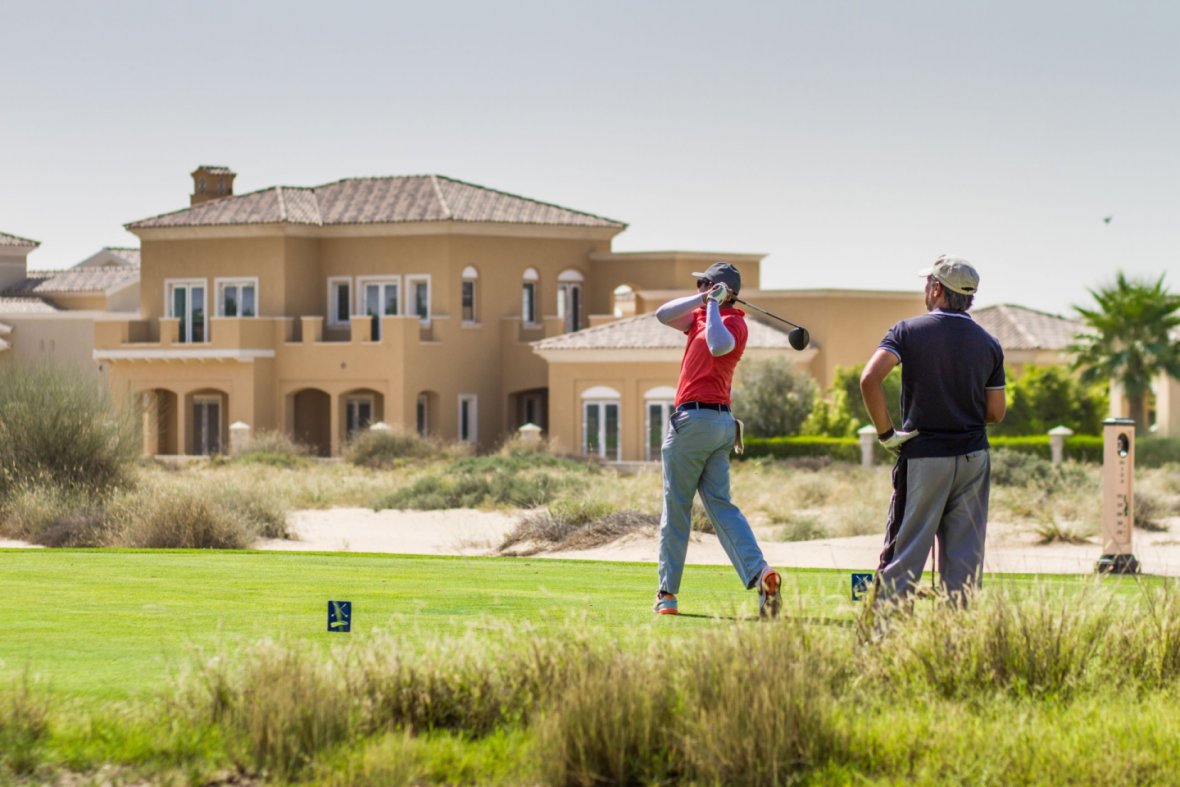 Arabian Ranches is known for luxurious villas and tranquil desert surroundings away from the hustle and bustle of the city. The sprawling gated community also offers convenient retail centres, proximity to major landmarks, and impeccable services and amenities, but that's not where the perks end. Right at the doorsteps of the homes of Arabian Ranches are both the Arabian Ranches Golf Club and the Dubai Polo and Equestrian Club.
On The Map
Dubai International Airport: 29 minutes by car
Closest metro station: Mall of the Emirates
Closest school : JESS, within the vicinity
Closest hospital: Mediclinic, within the vicinity
Car transport is necessary
Not directly accessible via public transport
The Neighbours
A Family Centric Housing Community
The Arabian Ranches community is perfect for families - especially the ones with younger children. Schools and other facilities are located within community limits which makes it an ideal one. Hosting a desert theme, the entire community is made of 4,000 villas and counting.
Plenty of facilities for recreation exist, in addition to a very active and involved community. Activities include tennis tournaments, community BBQs, charity drives and market days. Golf and polo connoisseurs often flock to this community as well.
What To Expect
A Bustling Community Without The Extra Noise
The Arabian Ranches is brimming with activity, but it's discreet surroundings make it an exciting one. The active and involved community is composed of one of the biggest villa communities; with both golf and polo villas forming part of the community's Arabesque architecture. Rife with expats, the area hosts a multi-cultural community. Maison Mathis is a favourite haunt amongst its residents. The Arabian Ranches Souq located close by hosts a variety of retail shops, restaurants and cafes for everyday needs. The community also hosts several clinics and a mosque.
Residents with a passion for golf or polo will enjoy the close proximity of the Arabian Ranches Golf Club and Dubai Polo Equestrian Club. Arabian Ranches residents will have membership & access events at discounted rates at both clubs.
There are numerous community facilities including a swimming pool in each cluster, tennis courts, gym, lakes, walking and cycle tracks, as well as children's play areas. The whole area sports lush greenery.

The Arabian Ranches Souq hosts plenty of retail stores, money exchanges and salons. For those with a green thumb, there's a garden store in the vicinity as well.
The sense of community is very strong in this area. There is an established community group that focuses on community activities alone. The owner's association is engaged and organised.
What Not To Expect
Singles
This community has a very calming, family-oriented feel to it, so single professionals may lose out on the vibrance and action from Dubai Marina or the Downtown areas.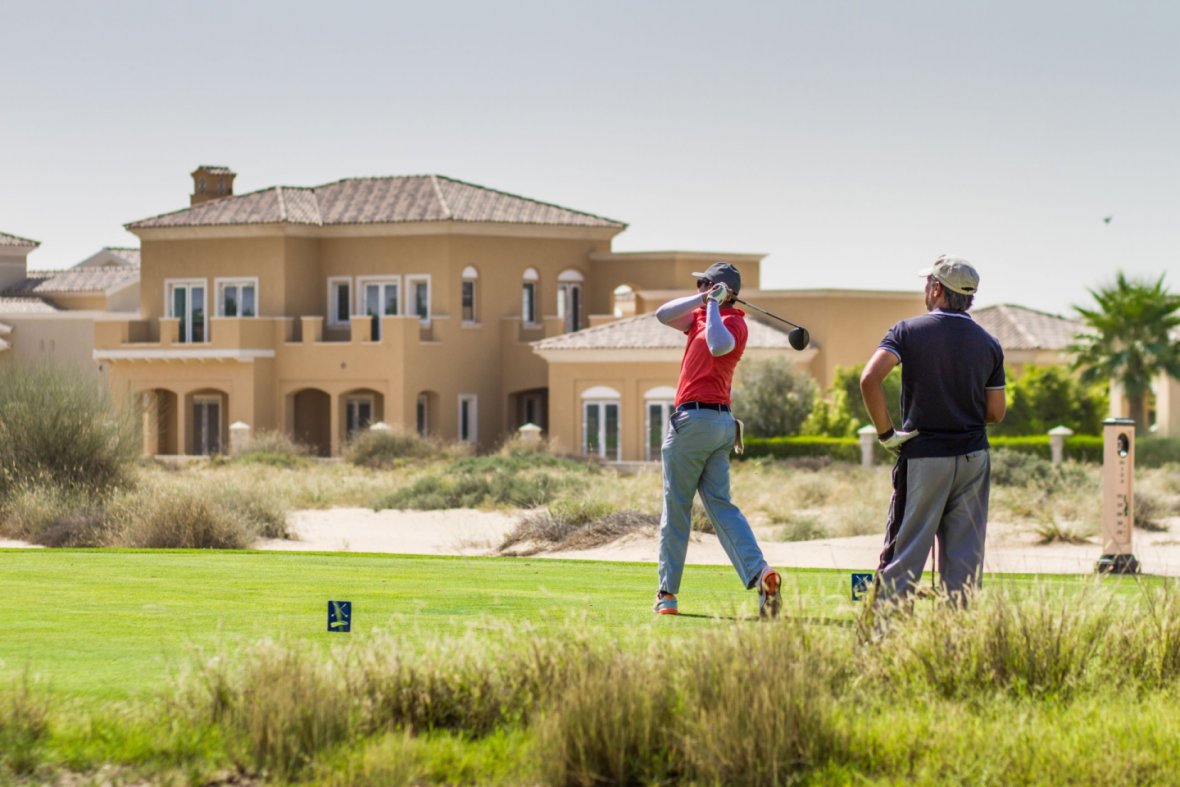 Architecture
Spacious, Arabesque Homes
The villas at Arabian Ranches are a desert dream thanks to their massive spaces, open floor plans and lovely external spaces that often house a pool or backyard. The entire community is pet-friendly and the need to exit the community other than going to work or running an errand in the city is very less as you have everything on your doorstep.
A mixture of Spanish, Portuguese and Arabesque designs feature in this area. The most popular style of homes are Polo, La Avenida and Hattan. There is a second phase coming up as well due to be completed by 2020.
If you wish to upgrade your home, you need to get an approval from the developer Emaar as well as Dubai Municipality for external home upgrades. Upgraded properties generally have a higher price point.

Browse Properties In Arabian Ranches

Similar Areas To Arabian Ranches