Park Ridge, Dubai Hills
Exclusive luxury living at Park Ridge
Bedrooms:

From 1 to 3

Built up area:

From 607 sq ft to 2,739 sq ft

Property types:

Villas & Apartments

Number of floors:

22

Number of units:

462
Park Ridge is in Dubai Hills Estate. Park Ridge features apartments with 1, 2 and 3 bedrooms. It effortlessly combines urban living with nature. It also epitomises a community oriented lifestyle and offers quality amenities. Residents will be able to enjoy the green space that surrounds the towers. There are also numerous retail outlets, cafes, and restaurants, as well as recreational facilities. The area features a children's play area, outdoor gymnasium, popular cafes and restaurants, art installations and a jogging track. Dubai Hills Estate is an exciting place to live as it is a private gated community with an active lifestyle that residents can enjoy with the jogging and cycling tracks nearby. Residents can be sure to be near a shopping mall as the Dubai Hills Mall is very nearby. 
This makes it easy to access retail outlets, restaurants, and other entertainment activities. The development is adjacent to Central Park and the Boulevard. This proximity to a park makes life very convenient for residents with children who want a nice place to play and ride their bicycles. There is also a very interesting due to Zen and Yoga gardens that are in the surrounding area in Park Ridge. The leisure areas and fitness centre make it easy for residents to access exercise facilities without having to travel far to find a gym or a health club. Residents will have full access to the infinity pools at Park Ridge. This is a wonderful way for residents to relax and enjoy the state-of-the-art facilities that are on offer. 
The views from Park Ridge and the spectacular amenities makes it an ideal location to call home in Dubai Hills Estate. The development is located in an exceptional area in the city, Dubai Hills Estate. The Dubai Hills Estate area ensures that their properties are designed to the highest standards of sustainability. The area offers its residents a community lifestyle with stylish luxury homes.

request information
Security gate
Reception service
Common courtyard
Common garden
Garage
Games room
Kids club
Gymnasium
Steam room
Sauna
Standard pool
Pet Friendly
1st installment

10%

Purchase Date

2nd installment

10%

25 March 2018

3rd installment

10%

25 September 2018

4th installment

10%

20% Construction Completion (30 April 2019)

5th installment

10%

60% Construction Completion (30 December 2019)

6th installment

10%

80% Construction Completion (25 April 2020)

7th installment

10%

100% Construction Completion (28 November 2020)

8th installment

10%

4 months after completion (28 March 2020)

9th installment

10%

4 Months after Completion (28 March 2021)

10th installment

10%

8 Months after Completion (28 July 2021)

11th installment

10%

12 Months after Completion (28 November 2021)
request financing informantion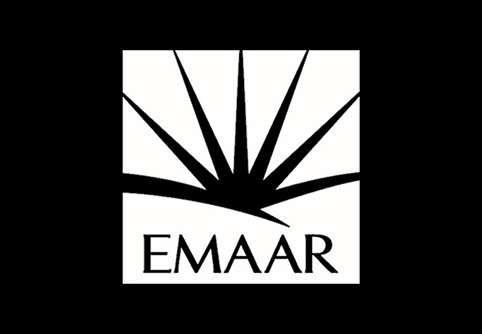 EMAAR properties, which were established in 1997 is one of the world's most valuable and respected real estate development company. They have proven to provide excellent results in property, shopping malls, retail and hospitality and leisure. EMAAR has projects in Dubai and other international markets. Downtown Dubai is Emaar's flagship deve...
Properties for sale in Park Ridge
| Property | Address | Type | Size | Bedrooms | Price |
| --- | --- | --- | --- | --- | --- |
| | Park Ridge | Apartment | 648 sq ft | 1 | AED 1,123,888 |
| | Park Ridge | Apartment | 996 sq ft | 2 | AED 1,546,888 |
| | Park Ridge | Apartment | 1,354 sq ft | 2 | AED 1,810,888 |
| | Park Ridge | Apartment | 1,586 sq ft | 3 | AED 2,684,888 |
Other developments in Dubai Hills