Harmony in Tilal al Ghaf
Luxury Villa living by Tilal al Ghaf
Only project where new Contemporary Bungalows are available
Contemporary villas located within a wholesome community
Ample greenery and proximity to Lagoon, Nature walks, Retail etc
Register your interest
Price:

From AED 5,867,000

Bedrooms:

From 4 to 6

Built up area:

From 3,884 sq ft to 6,940 sq ft

Plot size:

From 6,401 sq ft to 14,339 sq ft

Property types:

Villas

Number of floors:

1

Number of units:

231
Offering an ideal balance of adventure and respite, Harmony provides its residents with an intimate enclave of their own. A suitable abode for families, the development features picnic areas and highly walkable areas, where they can enjoy scenic spaces for leisurely walks. It features various kinds of properties that include single-storey bungalows and premium three-storey family villas, which are connected to parkways and trails. In order to connect indoor and outdoor spaces, the properties are designed in a way to create bright and spacious living experiences. A lagoon with a sandy beach is located only two minutes away by walking. Community parks with children's playgrounds, adults' and children's swimming pools are all connected with cycling and jogging tracks that have all been designed to create a connection through the outdoors.
The pet-friendly development has on offer 4 and 5 bedrooms bungalows along with 4, 5 and 6 bedrooms luxury villas. Conveniences that are available for the residents right at their doorsteps include mosques, nurseries, a school, hotels and wellness retreat, The Hive, Hive Beach, Hive Park, Club Hive, Lagoon Al Ghaf, amongst others.
A brand new mixed-use community in Dubai, Tilal Al Ghaf is the latest area developed by Majid Al Futtaim. Located not too far away from Dubai Sports City, this flagship community will be perfect for families. Tilal Al Ghaf is slated to have over 350,000 sqm of open space in addition to the creation of an all-inclusive interdependent community complete with schools, hospitals, and restaurants in addition to housing facilities. It will also host a lagoon bordered by 400 meters of an open beachfront called Hive Beach which spans 70,000 square meters of water. The area will support active living through 11km cycling & walking trails as well as an 18km pedestrian trail spanning the whole community, thus promoting sustainable living. Swimming, canoeing, & stand-up paddling are included as activities for residents as well. The main community area will be called The Hive; where residents will have access to gourmet grocery stores, food & beverage outlets, retail & convenience stores, pop-ups, banks & money exchange services, medical clinics, tennis & basketball courts, valet parking, golf cart services & transport stands. Community members will also have access to a concierge. Sustainability is at the forefront of this community; it is being created with a smaller carbon footprint in mind.
request information
Security gate
Driver's quarters
High-speed internet
Garage
BBQ area
Tennis court
Retail area
Restaurant
Standard pool
Pet Friendly
Developed by Majid Al Futtaim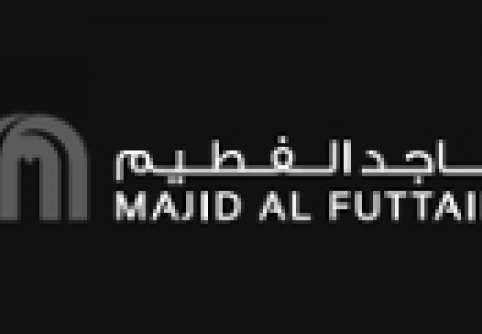 Majid Al Futtaim was found in 1992 and is currently a pioneer in the Middle East, Africa and Asia when it comes to shopping malls, communities, retail and leisure. It owns and operates as many as 22 shopping malls including Mall of the Emirates, Mall...
Harmony is located in
Tilal Al Ghaf