Serenity in Tilal al Ghaf
The most exclusive villas in Tilal Al Ghaf
Contemporary spacious villas in a wholesome community
Directly on the crystal lagoon and access to private beach
Serenity is the most exclusive set of villas within the whole project
Register your interest
Price:

From AED 13,540,000

Bedrooms:

From 5 to 6

Built up area:

From 8,965 sq ft to 8,965 sq ft

Plot size:

From 12,400 sq ft to 15,629 sq ft

Property types:

Villas

Number of floors:

3

Number of units:

41
Serenity is one of the most exclusive villa communities at Tilal Al Ghaf overlooking the Lagoon waterfront and Ghaf Avenue, a walking trail. These villas have gorgeous open plan layouts and are contemporary in terms of style, with luxurious & private interiors. True to its name, Serenity is made up of what Tilal Al Ghaf calls "upper luxury" villas along a Ghaf-shaped tree-lined trail. Embrace the luxurious lifestyle of Serenity by Tilal Al Ghaf, which is built on a footprint of just under 1,000 sqm. These villas have beautifully landscaped gardens and an airy floorplan that integrates indoor/outdoor living with ease. Each of the villas has its own private infinity pool, as well as expansive outdoor spaces for entertaining and relaxing.
The villas will have glorious views across Lagoon Al Ghaf and southwest Dubai. It only consists of 40 modern homes. Located along the water's edge, this community will have easy access to Hive Park and Club Hive - the community centre.
The developer, Majid Al Futtaim has been in the market for a while through different ventures, especially shopping malls, communities, retail, and leisure pioneer across the Middle East, Africa, and Asia. Tilal Al Ghaf is their first real estate venture in Dubai. In addition to Tilal Al Ghaf, their portfolio includes three live developments spanning 4 million square metres: Al Zahia in Sharjah, UAE, Al Mouj in Muscat, Oman, and Waterfront City in Dbayeh, Lebanon.
A brand new mixed-use community in Dubai, Tilal Al Ghaf is the latest area developed by Majid Al Futtaim. Located not too far away from Dubai Sports City, this flagship community will be perfect for families. Tilal Al Ghaf is slated to have over 350,000 sqm of open space in addition to the creation of an all-inclusive interdependent community complete with schools, hospitals, and restaurants in addition to housing facilities. It will also host a lagoon bordered by 400 meters of an open beachfront called Hive Beach which spans 70,000 square meters of water. The area will support active living through 11km cycling & walking trails as well as an 18km pedestrian trail spanning the whole community, thus promoting sustainable living. Swimming, canoeing, & stand-up paddling are included as activities for residents as well. The main community area will be called The Hive; where residents will have access to gourmet grocery stores, food & beverage outlets, retail & convenience stores, pop-ups, banks & money exchange services, medical clinics, tennis & basketball courts, valet parking, golf cart services & transport stands. Community members will also have access to a concierge. Sustainability is at the forefront of this community; it is being created with a smaller carbon footprint in mind.
request information
Security gate
High-speed internet
Garage
Private elevators
BBQ area
Jacuzzi
Tennis court
Retail area
Restaurant
Developed by Majid Al Futtaim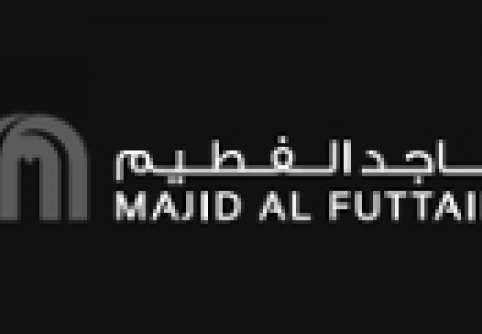 Majid Al Futtaim was found in 1992 and is currently a pioneer in the Middle East, Africa and Asia when it comes to shopping malls, communities, retail and leisure. It owns and operates as many as 22 shopping malls including Mall of the Emirates, Mall...
Serenity is located in
Tilal Al Ghaf