Neighbourhoods
Resident Interview: Dubai International Financial Centre
A combination of cosmopolitan and millennial lifestyle, DIFC turned out to be the perfect metropolitan abode for Annika.
Words by Dyuthi Prakash in Neighbourhoods · Dec 8th, 2019
"When we first entered the building, we were in awe of the entrance. It felt very welcoming and we instantly felt like this could be home," said Annika about The Index Tower, an 80-storey mixed-use building, designed by the famed Foster+Partners architects. Completed in 2011, the tower was intended to establish Dubai's role as a financial leader in the global market, with the right balance of residential, commercial and social uses in DIFC.

A long-time resident of Dubai, Annika was on the lookout for an apartment that would beat all odds. "I have lived in Dubai since I was little, and my family and I had previously lived in very spacious apartments in Bur Dubai. Therefore, it was a priority for us to find an apartment with the same luxury of ample space while being in the middle of the city. Since that's so rare to find, we were happy that we came across this two-bedroom apartment which provides us with abundant living space and an excellent location in the heart of the city."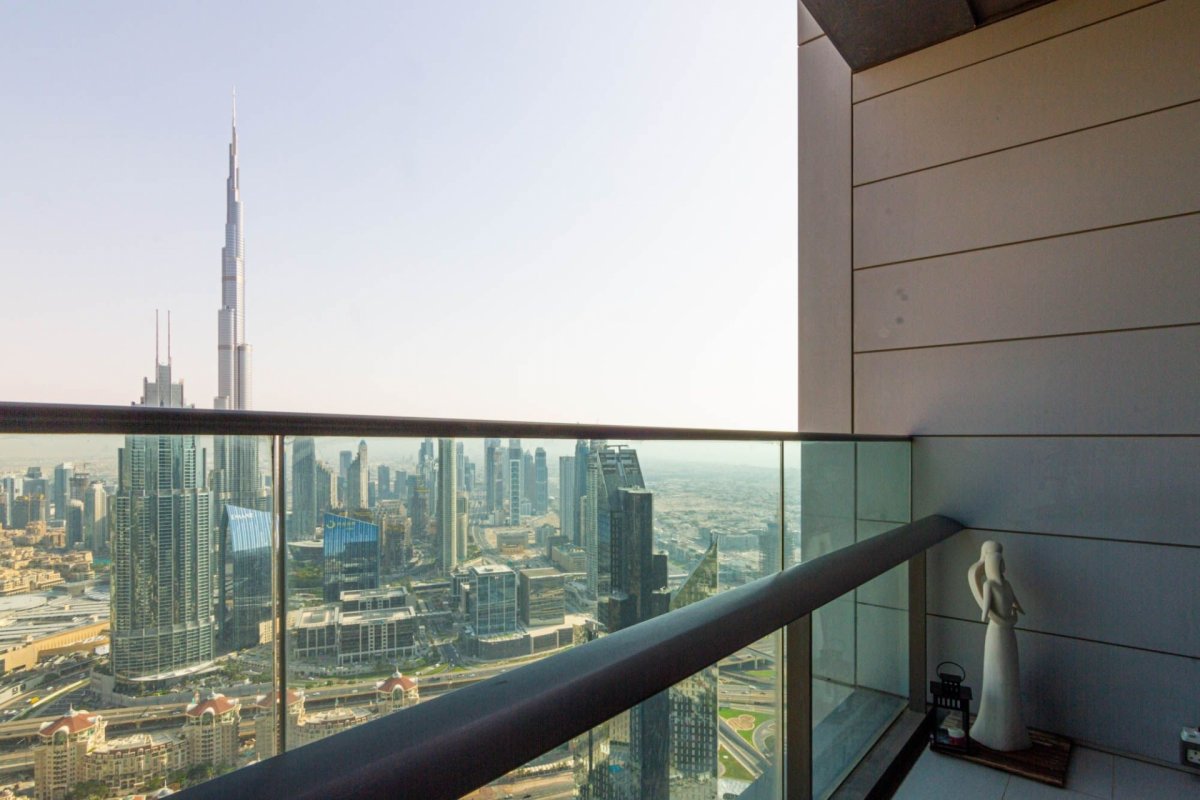 A happening and lively neighbourhood was also a key objective when it came to making her decision. "I liked the idea that the area has a millennial and youthful vibe to it and is mainly oriented toward a young crowd. We were also quite drawn to amenities provided in the building like a gym and a pool, that we could use at our convenience."

In particular, Annika mentioned that living on the 35th floor with a stellar view of the Burj Khalifa has its perks. "Especially on New Year's Eve, we have a first-class ticket to the fireworks at the Burj Khalifa, right from our living room. We also have family and friends over often, and the location plays an important role to make it accessible for everyone."

Is it pet-friendly? "We've noticed a lot of pet owners who enjoy living here, as DIFC is one of the few neighbourhoods that support pets and allow owners to be able to walk their dogs."

When asked if traffic and living close to the Sheikh Zayed road affects noise levels, Annika mentioned that since they lived high up on the 35th floor, it is rather peaceful and they are rarely affected by the noise. It is rare in a locale like DIFC where roads can often get quite busy, being the city's premier financial district.

A typical weekend for Annika involves perusing the plethora of restaurants and bars in the vicinity that are merely a few metres by walk. "We love that we don't need to drive to get our weekly grocery shopping done or for a quick dinner, DIFC is well equipped with some of the best restaurants and plenty of supermarkets that we can just walk to."