Design & Architecture
The Design House: Agata Kurzela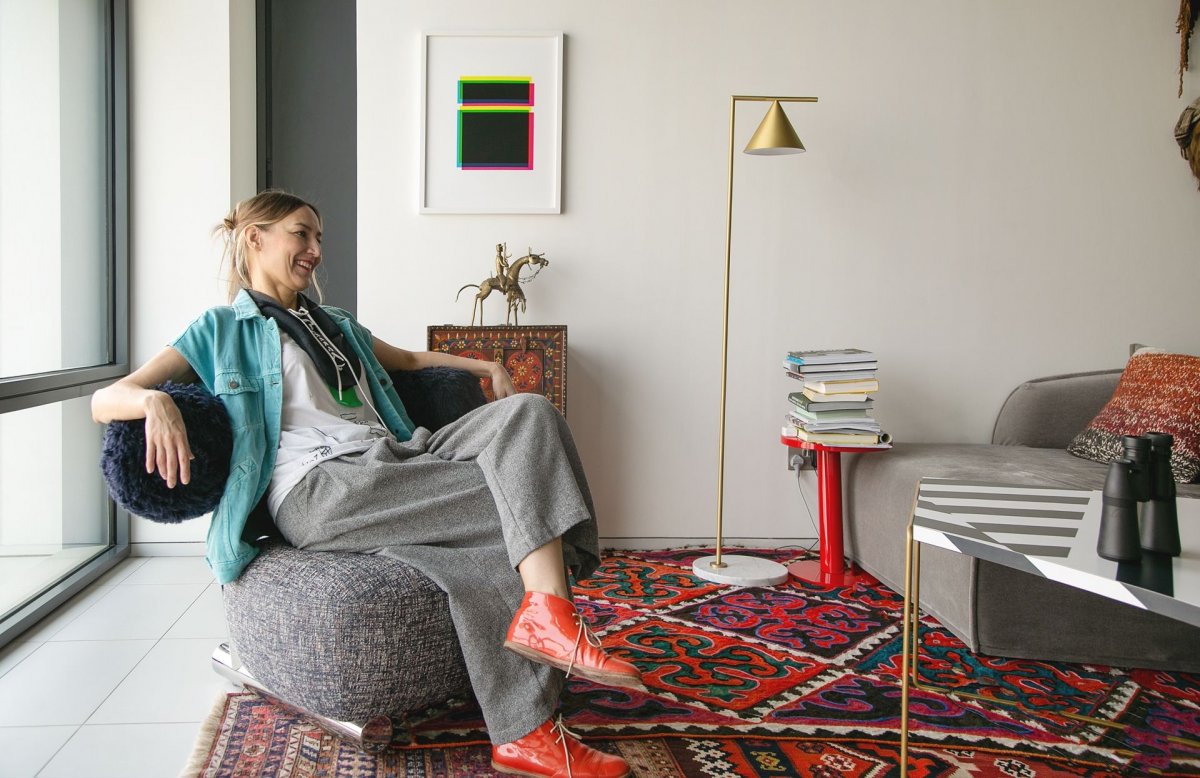 We step into the architect & designer's personality-filled home & studio in DIFC.
Words by Aneesha Rai in Design & Architecture · Aug 15th, 2021
In this edition of the Design House, we speak to Agata Kurzela at her home in the Index Tower, DIFC about her approach to design. Agata is the founder, designer & architect of her eponymous studio where she focuses on craftsmanship, emerging technologies and computational design.
Q: Tell us about your process and your approach to designing your home.
Agata: My approach to design is architectural, and the aim is to create a space free of distraction that delivers its purpose. As a designer, I prefer to work with the space and the integration of practical elements, giving them appropriate proportions, and layering materials that highlight the space's advantages. To me, this approach to shaping the space works much better than simply applying decorations.
While in theory I embrace minimalism — mostly limited to the design of the space itself — in practice I often succumb to the temptation of getting visually striking pieces of art and design. We travel frequently and there is always the thrill of an unexpected find, be it in Oaxaca or Antananarivo.

This creates the challenge of managing the juxtaposition without losing control of the space. Often, I end up moving pieces around, in a continuing dance that creates a dialog between various objects: Iranian carpets layered over Kyrgyz felt rugs, a recent papier-mâché palm sculpture by Emirati artist Mohammed Ahmed Ibrahim next to an ancient Dogon carved door from Mali, or a bronze statue of a Kalashnikov-toting horseback warrior from Chad finding its place next to Amra Abbas's Kaaba as misprint.

The layering of aesthetics and meanings creates its own rhythm, and brings out new dimensions for the pieces.

Q: How would you describe your 'house style'?
Agata: My studio doesn't have a house style per se. Rather, the focus is on exploring spatial relationships, materials and, when possible, embracing craftsmanship and structuring each project in a way that allows continuing to learn – from ourselves, from our collaborators, artists and other designers. When working with interiors, well-chosen finishes and well curated design pieces are a way to bring the creativity of others into the artistic dynamic. That said, I often find designing bespoke pieces easier than finding ready-made products.
While it is possible to design spaces to the minutest of details through sketches and visualizations, nothing can replace the experience of the space when it is finished. When possible, I like to leave certain decisions until the very end, when most elements settle and it is time for the finishing strokes.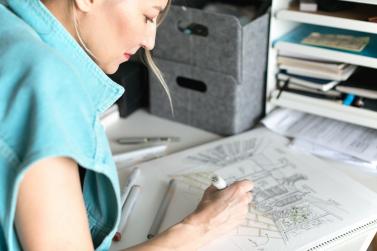 Q: What are some of the trends you have noticed while designing homes?
Agata: Current trends in residential design are characterized by bulky sculptural forms against light and earthy tones of rough plaster, imperfect hand-thrown ceramics with an occasional add-on of minimalist accents. As all fashions, this will pass, too.
In the meantime, it is important to understand the intrinsic quality of what we select rather than getting caught in a trend monetization which inevitably delivers us to the point of saturation and boredom. Once the archetypical elements of the style that they became the template for are copied and reproduced ad infinitum in an increasingly dumbed-down fashion, they deliver a fatal blow to the beauty of the original.