The Lifestyle
Top 10 most expensive watches in the world in 2023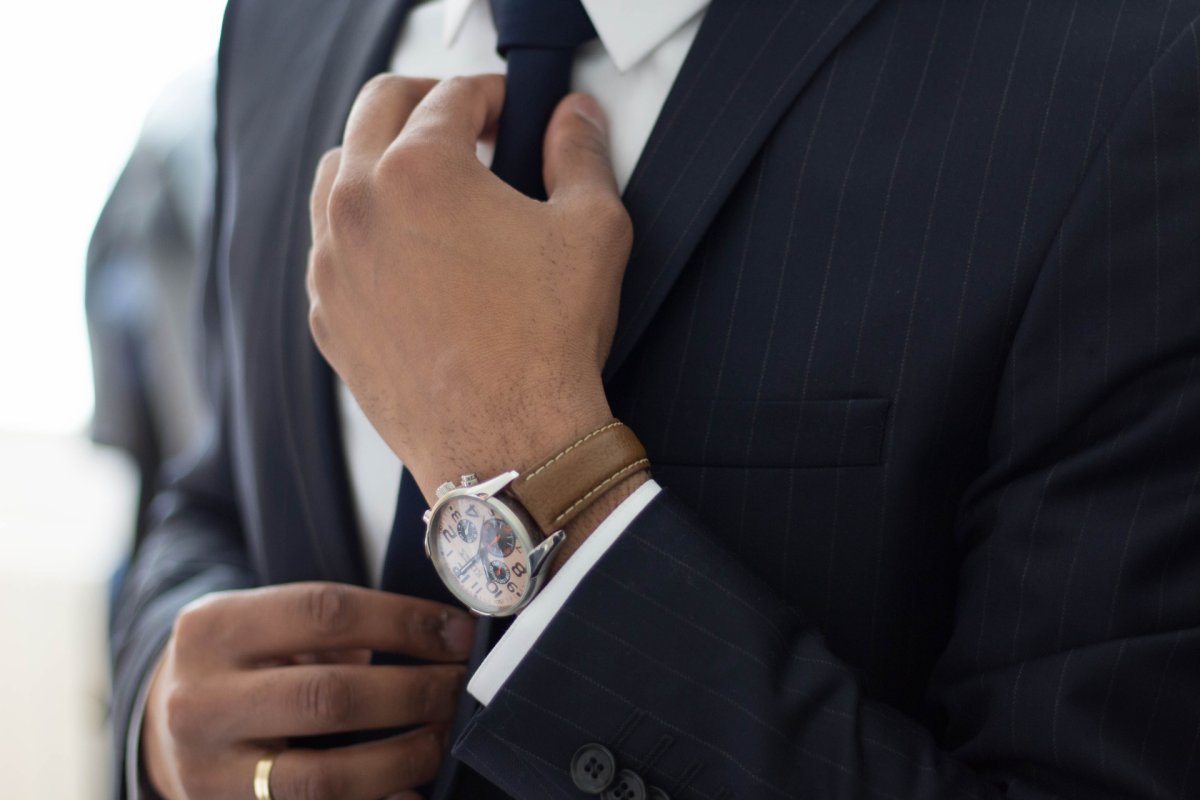 The most expensive watches in the world to satisfy your inner horophile.
Words by Aneesha Rai in The Lifestyle · Jun 10th, 2018
With the advent of digital, few people opt to wear a "regular watch" these days. There are fewer people now who prefer to wear a traditional watch; and fewer who collect. Those that do collect them have an abject interest in the inner workings of a watch. Others find joy in collecting the most expensive ones. Here are the top 10 most expensive watches in the world currently. Which one would you pick?
1. Graff Diamond's Hallucination Us$55 Million
The Hallucination by Graff Diamonds a true statement piece, perfect for those who appreciate the extravagant. While its inner workings may not be the sole reason for its price, the watch boasts an impressive 110 carats of exceptionally rare colored diamonds. John Graff, along with a team of skilled gemologists and craftsmen, invested thousands of hours into designing this masterpiece.
Debuting in 2014, the Graff Hallucination took the world by storm, instantly becoming the most expensive watch ever created. Its construction is a marvel,with the rare diamonds and stones meticulously arranged in a captivating rainbow-style design, enveloping the platinum bracelet. It showcases an array of colours, including stunning hues of pink, blue, green, yellow, and orange.
Currently, the Hallucination remains in the possession of Laurence Graff, the controlling shareholder of the South African Diamond Corporation. While the focus of this watch lies in the breathtaking beauty of its precious stones, a small quartz dial is cleverly concealed amidst multiple tiny pink diamonds positioned at the center of the piece. With a staggering price tag of $55 million, the Graff Diamonds Hallucination rightfully claims the title of the world's most expensive watch.
2. Graff Diamond's Fascination Us$40 Million
Another watch for those that enjoy sparkles and bling, this watch by Graff Diamonds has 114 carats of colorless diamonds. It looks like a statement in itself. The diamond dial is shaped like a drop. This is as opulent as it gets. The dial is removable and can be used as a ring, with the remaining being used as a bracelet. At the heart of the watch lies a remarkable composition of 152.96 carats of pristine white diamonds, skillfully arranged to perfection. The centerpiece of this dazzling timepiece is a breathtakingly rare 38.13-carat D Flawless pear-shaped diamond, expertly cut and polished by Graff in their own workshops.
3. Patek Philippe Grandmaster Chime Us$33.6 Million
Originally introduced in 2014 as a tribute to Patek Philippe's 175th anniversary, the Patek Philippe Grandmaster Chime is crafted in stainless steel. Impressive in its complexity, the Grandmaster Chime boasts a remarkable compilation of 20 complications, with five of them being acoustic functions and is the only one of its kind.
Among these, two stand out as patented global premieres: an alarm capable of striking the preprogrammed alarm time and a date repeater that elegantly chimes the date upon request. Adding to its allure, the Grandmaster Chime's design features a unique double-face case. This ingenious feature provides the wearer with the option to swiftly transform the watch to suit their preference. In 2019, a momentous sale marked history when this exceptional watch changed hands for an astonishing price of $33,616,493.
4. Breguet No. 160 Us$30 Million
Who wears a pocket watch these days, you might wonder. As it turns out, many would vie for this particular piece; not because it's a pocket watch but in fact that it was made for the famous French queen Marie-Antoinette. The pocket watch was a gift commissioned to Breguet from a secret admirer. The watch is also named 'Marie Antoinette' after her, however, it was only completed 34 years after her demise. It was stolen in 1983 from a museum in Jerusalem, Israel, and finally repatriated in 2007.
In 2004, a remake was ordered by the late Nicolas Hayek, founder of the Swatch group. The makers struggled greatly with it, despite looking into the original technical drawings in the Breguet Museum archives as well as the material available at the Musée des Arts et Métiers in Paris, France. They finally succeeded, with the new version created in such a way that it was self-winding. The meticulous craftsmanship is quite one to behold in this watch. It was finished in 2008 and presented in a case made of oak from the tree under which Queen Marie-Antoinette used to relax in her hey-day.
5. Jaeger Lecoultre Joaillerie 101 Manchette Us$26,000,000
Crafted exclusively for the Queen of England, the Joaillerie 101 Manchette stands as a bespoke marvel brought to life by Jaeger-LeCoultre. With Queen Elizabeth II as its distinguished owner, this exceptional timepiece graced her collection. A masterpiece of luxury, the Jaeger-LeCoultre Joaillerie 101 Manchette was sold at a staggering price of $26 million, a testament to its unparalleled artistry and significance. The watch's design exudes elegance and opulence, showcasing the brilliance of white gold adorned with an array of meticulously polished diamonds, each adding to its allure. Housing a manual winding 101 caliber movement, this timepiece seamlessly blends the essence of traditional watchmaking with the grandeur of exquisite jewelry.
6. Chopard 201 Carat Us$ 25 Million
Bearing close similarities with Graff Diamonds Hallucination, this Chopard watch is also made of colorful stones. It contains 874 diamonds in different colors and sizes. At the center, there is a 15.37 carat heart-shaped pink diamond, a 12.79-carat blue diamond, and a 11.36 carat D-color diamond. When one presses the spring mechanism, it opens up like a flower, quite a delight to watch.
7. Patek Philippe Supercomplication, Us$ 24 Million
True to its name, the workings of this particular Patek Philippe pocket watch is...super complicated. It's named after a banker called Henry Graves who commissioned Philippe. Made out of 18-carat gold, it remains the world's most complicated watch built by hand - with over 24 different functions. Some of the functions include: Westminster chimes, a perpetual calendar, sunrise and sunset times, and a celestial map of New York as seen from the Graves's apartment on Fifth Avenue. Doesn't get more personalised than that!
8. Jacob & Co. Billionaire Timeless Treasure, US$20 million
At Watches & Wonders Geneva 2023, Jacob & Co. unveiled the spectacular Billionaire Timeless Treasure Yellow Diamond watch, valued at $20 million. The exquisite timepiece is adorned with a total of 425 Asscher-Cut Fancy Yellow and Intense Yellow diamonds, making it a masterpiece of opulence and rarity in the horological world.
Creating this exceptional watch was a laborious process that spanned three and a half years. Ten skilled gemologists scoured the world for perfectly matched rare diamonds, obtaining 880 carats of rough yellow diamonds. Over several years, these rough diamonds were transformed into 216.89 carats of individual Asscher-cut stones, involving thousands of hours of precise cutting and polishing.
The Asscher Cut diamonds, known for their square shape with clipped corners, offer a captivating view into the stone with 57 facets on the edges. The watch required more rough stones for these unique cuts, resulting in added diamond waste but enhancing its rarity and value.
Yellow diamonds are incredibly rare, occurring in approximately one out of every 10,000 diamonds, making it challenging to find larger sizes. Jacob & Co.'s team carefully hand-selected and matched each stone, leading to delays in the creation of this extraordinary timepiece. The craftsmanship extended to the 18-karat yellow gold case and bracelet, with 15 expert gem setters spending months preparing the intricate lattice-like motif. The stones' varying sizes necessitated precise measurements and the carving of gold prongs to accommodate them perfectly.
9. Jacob & Co. Billionaire Watch - US$18 million
This watch has over 260 carat baguette cut diamonds and is a true statement piece. Under the diamonds, there is a white gold encasing for the actual watch. The hour markers are also made of diamonds. It has a power reserve of 72 hours. The "Billionaire" title of the watch is not solely due to its price but rather to the close friendship and collaboration between Jacob & Co.'s founder, Jacob Arabo, and Formula 1 impresario Flavio Briatore. After discussions, Mr. Briatore and his company, Billionaire Lifestyle, became the official licenser of the Billionaire timepiece, solidifying their partnership.
As a symbol of this collaboration, the watch's case back features an engraving of the Billionaire logo. True to its name, the watch exudes extravagance and captures attention with its dazzling opulence. Adorned with 239 emerald-cut baguette diamond stones, each GIA-certified and weighing up to three carats, the watch boasts an astounding total diamond weight of 260 carats. The intricate gem-setting required for these diamonds contributes to the watch's substantial size, measuring 47.5mm wide and 58mm tall.
The timepiece houses a calibre JCAM09 manually wound tourbillon movement with fully skeletonized bridges, providing a mesmerizing view of the mechanism. With a skeletonized mainspring barrel, the watch offers an impressive 72-hour power reserve. However, it is the allure of the diamonds that truly captivates. Surprisingly, the case is crafted from 18-carat white gold, a choice that departs from the more expensive platinum typically used for such opulent timepieces. The case back and cover, on the other hand, are made of sapphire crystal, adding to the watch's captivating aesthetics.
10. Paul Newman Rolex Daytona Us$18 Million
Priced at the same point as the Jacob & Co. Billlionaire watch, this Rolex Daytona watch was worn by famous American actor, the late Paul Newman. This Rolex dates back to 1968 and was a gift from Newman's wife Joanne Woodward. It was sold for $17.7 million at an auction in 2017. The dial is art deco style, and it's probably the only watch on this list that has transcended history and families and has an Americana feel.