Top 10 most expensive pieces of furniture in the world
The priciest pieces of furniture sold worldwide
Words by Ankita Bhowmick in The Lifestyle · May 21st, 2019
A home, how much ever beautiful, is never complete without furniture. Good quality furniture can cost quite a lot and pieces of certain luxury furniture can get very expensive. But if you have ever wondered how expensive a piece of furniture could get, here's a list of the top 10 most expensive pieces of furniture in the world.
1. The Badminton Chest $36.7 Million
The most expensive piece of furniture, this badminton cabinet features amethyst quartz, apart from other precious stones. The masterpiece was created by thirty designers and the process took them six years. The antique was made in Florence and is believed to have been belonged to the third Duke of Beaufort and was sold off by his descendants in 2004. The cabinet can currently be found at the Liechtenstein Museum.
2. The Dragons Chair $27.8 Million
Designed by Irish designer Eileen Gray, The Dragon's Chair was created between 1917 to 1919. When it was placed for auction, the estimated price of the chair was 2.3 million, but an ardent admirer of it chose to bid ten times that amount of it, which is the reason for his high price tag. The furniture has been handcrafted from leather and carved wood. The proud owner of this timeless chair was Yves St Laurent. It was sold at Christie's in 2009 for an enormous price of US$ 26.6 million.
3. Antique Secretary Desk $11.4 Million
This Goddard and Townsend desk was made during the 1760s. Only nine of this antique secretary desk was ever made, making it a rare and expensive piece of furniture. It was in 1989 that one of the desks got sold at Christie's for a price tag of US$ 11.4 million and was then the most expensive American piece of furniture to have ever been sold.
4. The Harrington Commode $5 Million
Though not a very glamorous household item, a commode was once used by wealthy families that served not only as a useful item but also as a piece of furniture that was aesthetically beautiful. The Harrington Commode was created by the renowned craftsman Thomas Chippendalein the 18th century. The expensive piece of furniture was sold at Sotheby's in 2010 for over US$ 5 million.
5. The Tufft Table $4.6 Million
Carved by hand in 1700, The Tufft Table was named after its creator Thomas Tufft. It narrows at the end and features a range of details and decorations. Custom made for Richard Edwards of Lumberton, New Jersey this ROCOCO style table has pierced fretwork along with a detailed ball and claw feet. It earned an extravagant price of US$ 4.6 million at an auction in Philadelphia.
6. George Ii Parcel Gilt Padauk Cabinet $3.9 Million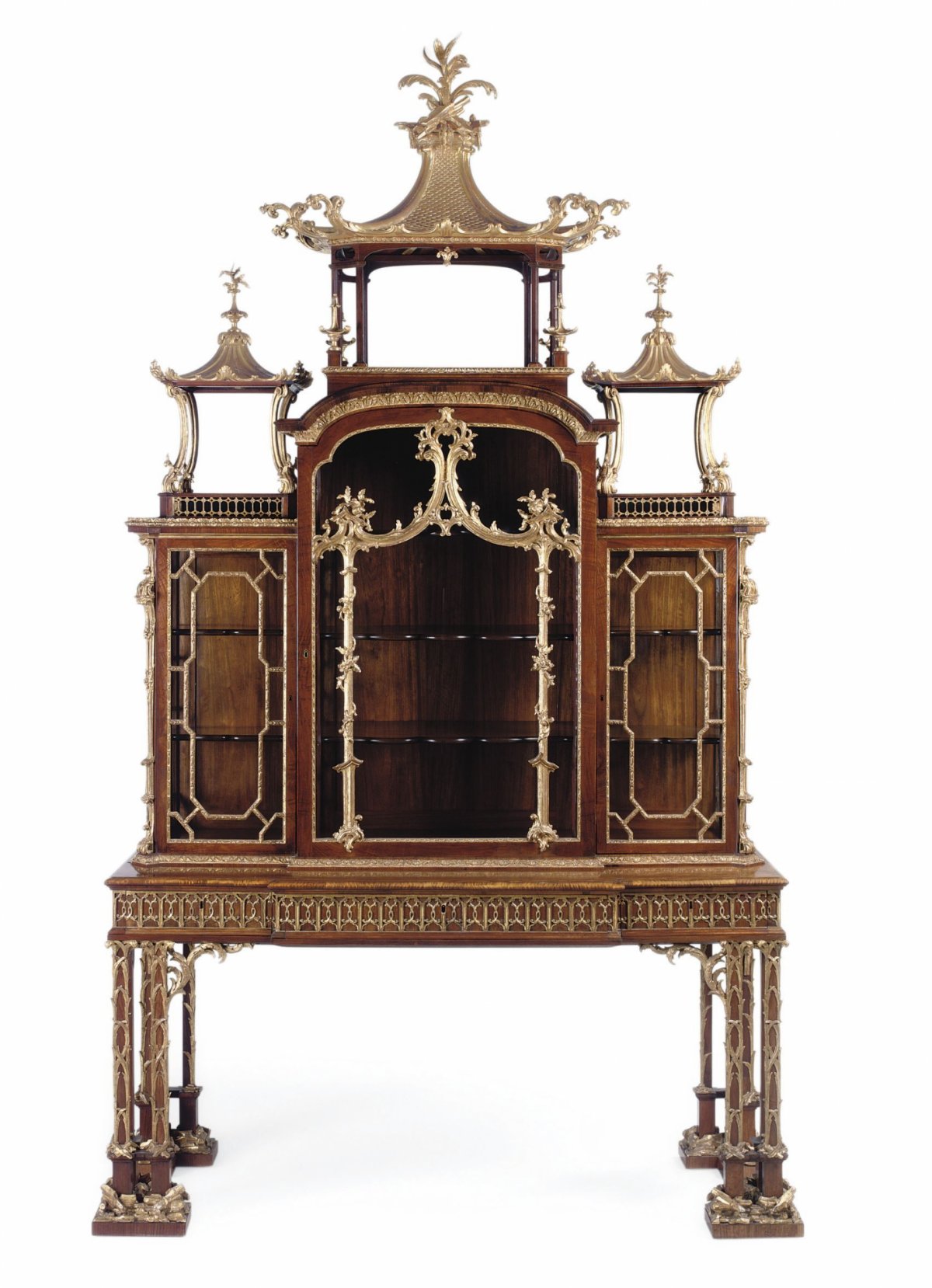 It was in 2008 that this beautiful piece of furniture was sold at Christie's auction house. The George II parcel gilt padauk cabinet is an intricate piece of craftsmanship and was sold at the auction for US$ 3.9 million. It has been created by the well-known designer Thomas Chippendale, which is one of the main reasons for its high price tag.
7. Ruijssenaars Magnetic Floating Bed $1.6 Million
True to its name, the Ruijssenaars Magnetic Floating Bed is truly an incredible and innovative piece of furniture. It was when architect Janjaap Ruijssenaar collaborated with Bakker Magnetics, that this piece of furniture was created. It took the makers 6 years to build the bed, which uses repulsive magnetic forces to levitate it. It can float 40 cm above the floor, withstanding a loud of upto 900 gms.
8. Pininfarina's Aresline Xten Office Chair $1.5 Million
Well-known for their designs on supercars like the Ferrari and Maserati GranTurismo, the Italian design firm of Pininfarina has created this top-of-the-line office chair. The Aresline Xten reduced fatigue through the use of high-tech materials and ergonomic design. It uses a unique polyurethane material called Technogel that helps reduce stress on the back, along with Dynatec, a fabric primarily designed for Olympic athletes. The chair is offered in four colours, metallic blue, grey, red and anthracite.
9. Solid Gold Stool $1.3 Million
The Solid Gold Stool is made in China, out of almost 50 kilograms of pure gold. The high-quality stool was sold by a jewellery store in the country's Jiangsu province at US$ 1.3 million.
10. Parnian Desk $200,000
Known to produce customised tables, Parnia created this expensive table out of six different species of exotic trees, including the Carpathian elm and Abanos, with a specially designed glass on top of it. The design of the table reflects artistic perfection and luxury. It comes with a whopping price tag of US$ 200,000.