Top VIP bars, lounges & night clubs in Dubai
Your guide to the best nightlife spots in Dubai
Words by Ankita Bhowmick in The Lifestyle · Mar 19th, 2019
Dubai will never disappoint you when it comes to great nightlife venues. It is home to some of the best ones in the region. Luxhabitat's guide to the top VIP bars, lounges and night clubs in the city will help you sort your next weekend.
1. asia asia restaurant & lounge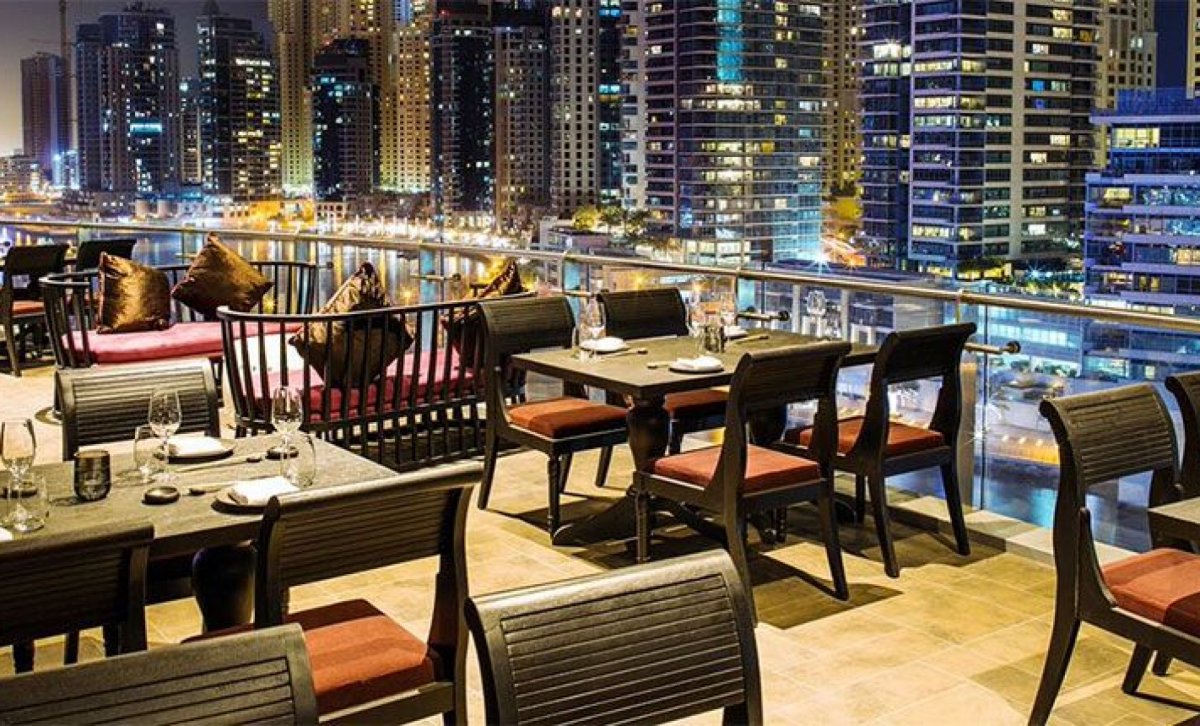 The multiple award-winning restaurant & lounge, Asia Asia is known to be a destination where the Far East meets the Middle East. Located in Dubai Marina, the restaurant draws its inspiration from the ancient Spice Route travelled by traders. It has been gorgeously furnished to reflect this famous journey from Asia Minor through to the Far East and offers incredible views of the Dubai Marina skyline. Asia Asia has on offer a selection of Pan-Asian fusion dishes and a range of creative cocktails.
Where: Marina Promenade, Pier 7, 6th Floor, Dubai Marina
Contact: 04 276 5900
2. At.mosphere Lounge
Located at 442 metres from the ground and on the 122nd floor of Burj Khalifa, At.mosphere offers its diners superb views of the Arabian Gulf. Their menu features an array of gastronomical delicacies, that are prepared out of high-quality produces, sourced from around the world. Some of the sourced products have been exclusively grown to be used in their dishes.
Where: 22nd Floor, Burj Khalifa, Downtown Dubai
Contact: 04 888 3828
3. Iris Dubai
Located on the 27th floor of The Oberoi, Dubai, Iris offers its diners gorgeous views of the Burj Khalifa. It is an open-air restaurant and late-night lounge that also hosts live bands and exciting DJ. Their menu features a range of cocktails, besides mocktails, Sushi, Calamari, to name a few.
Where: Level 27, The Oberoi, Business Bay
Contact: 056 951 1442
4. Skyview Bar
Located in the iconic Burj Al Arab in Jumeirah, Skyview Bar sits at 200 metres above the sea level. Their menu features cocktails that are made by incorporating unique ingredients and inventive methods. The floor to ceiling windows offering breathtaking views of the city enhances the diners' experiences.
Where: 27th floor, Burj Al Arab, Jumeirah
Contact: 04 301 7600
5. Coya
The award-winning Peruvian restaurant features the vibrant Latin American culture. The exquisite dishes on offer the original fusion food of Peru a modern spin, melding flavours from Japanese, Chinese and Spanish influences for a truly extraordinary dining experience.
Where: Four Seasons Resort, Jumeirah 2
Contact: 04 316 9600
6. Cavalli Club
The decor of Cavalli's modern lounge features the glamorous soul of Roberto Cavalli. It is an ideal venue for hosting fashionable parties, where the guests can enjoy Roberto Cavalli Vodka-based cocktails. Great food and the best of DJs adding their beats in an elegant and sophisticated ambience is what can be expected of this place. Besides everything else, the uniqueness of Cavalli Club lies in a 20 feet wall that reflects 356,000 Swarovski crystals.
Where: Fairmont Dubai, Sheikh Zayed Road
Contact: 050 991 0400
7. Nikki Beach Resort And Spa
Situated on Pearl Jumeirah Island, Nikki Beach Resort and Spa features epic entertainment, dining and music elements with stunning panoramic views of the Arabian Gulf and awe-inspiring Dubai skyline.
Where: Pearl Jumeirah
Contact: 04 376 6000