The Lifestyle
A guide to the finest restaurants, bars and cafes in JBR
The swankiest eateries that the upscale beachfront community of Jumeirah Beach Residence (JBR) has on offer
Words by Ankita Bhowmick in The Lifestyle · Jan 22nd, 2019
Jumeirah Beach Residence, commonly known as JBR is one of the liveliest residential communities that Dubai has. The beachfront community hosts 40 tall towers, divided into 6 clusters that overlook the Arabian Gulf. It is perfectly designed for young couples and offers a year-round beachy, resort lifestyle.
One of the key attractions of JBR is The Walk, a 1.7-kilometre long pathway that hosts an array of cafes and restaurants. Let's have a look at the finest of the eateries that the community has on offer.
1. Ramusake
Located at the DoubleTree by Hilton, Ramusake is a London based restaurant that combines fashion, art and music to create a cool and casual ambiance.
They serve lip-smacking fusion-style Japanese food in an izakaya-style where they rework Japanese classics with a modern innovative twist. They have on feature a wide range of sharing dishes and exotic cocktails.
Timings: Saturday to Thursday - 6.00pm to 2.00am; Friday - 1.00pm to 2.00am
Contact: +971 4 559 5300
2. The Maine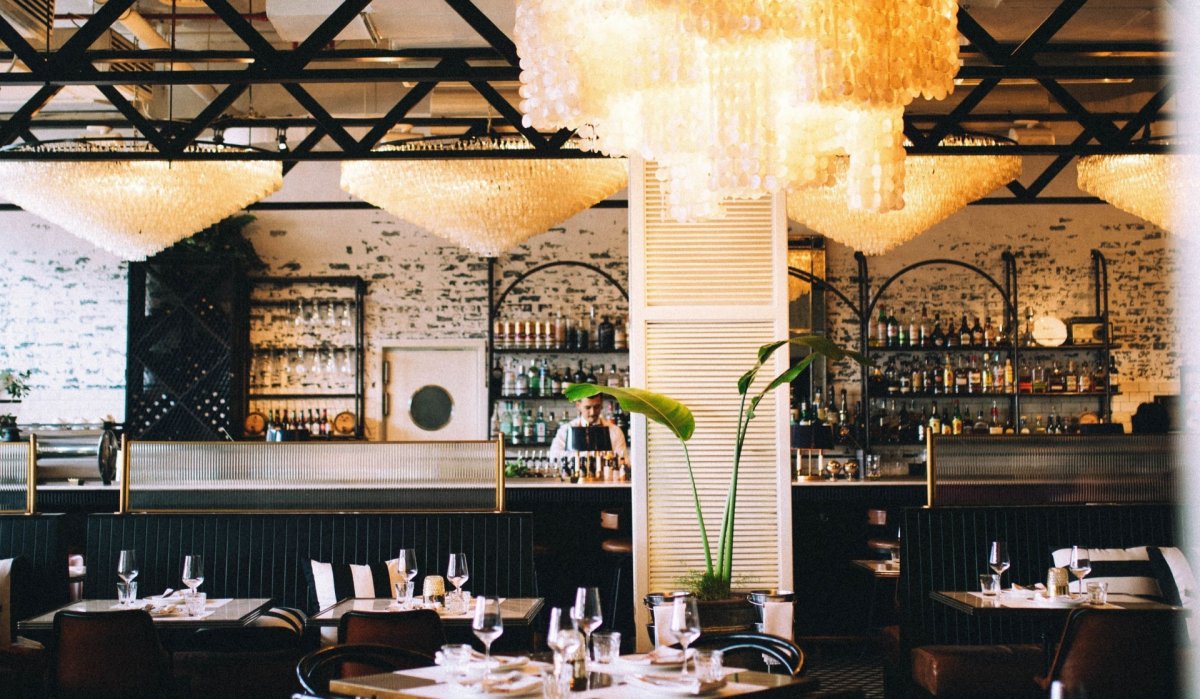 The MAINE Oyster Bar & Grill is a seaside Brasserie located in a hotel garage on the edge of Dubai Marina. The restaurant features a post-industrial design aesthetic with a laid-back New England extravagance. Its retro-vintage feel pays homage to the immortal charm of the state.
They feature a long-bar which that features old-fashioned cocktails by the bucket. The MAINE serves lip-smacking array of delicacies which include seafood, crudo, oyster and steaks.
Timings: 12.00pm to 12:00am
Contact: +971 4 457 6719
3. Stk Restaurant
The high-energy dining venue of STK Restaurant is located in Rixos Premium Dubai and features a resident DJ on the decks.
Their menu offers classic steakhouse options with a modern twist by featuring various cuts of tender, juicy beef with a wide selection of toppings, sauces and sides. They serve premium quality USDA prime beef and offers a wide selection of cuts, from smaller fillets and tender striploins to larger cuts such as the Ribeye, T-bone or Tomahawk. They also serve fish, oysters, among other delicacies.
Timings: 7.00pm to 1.00am
Contact: +971 4 323 0061
4. Dinner In The Sky
Dinner in the Sky is a startup by a renowned Belgian eatery that offers one of the most extravagant menus worldwide. The uniqueness of this restaurant is that they take their guests 50-meters into the sky in their buckled seats, suspended by a crane, and serve them delicious meals and drinks while they float in the air.
The restaurant has made it to the Forbes top 10 unusual restaurants in the world.
Timings: Saturday to Thursday - 9:00am to 6:00pm
Contact: +971 58 819 3296; +971 2 650 8808
5. Benihana
Benihana is located in Amwaj Rotana and features American and Japanese delicacies. The restaurant offers a choice of indoor as well as outdoor seating.
They specialise in Teppanyaki, succulent seafood, tender chicken, juicy steaks and garden-fresh vegetables grilled to delicious perfection in front of you.
Timings: Sunday to Thursday - 6.00pm to 12.00am; Friday - Brunch: 12.30pm to 4.30pm, Dinner 6.00pm to 12.00am; Saturday - Lunch: 12.30pm - 4.30pm, Dinner: 6.00pm to 12.00 am
Contact: +971 4 428 3089
6. Fogueira Restaurant & Lounge
Fogueira Restaurant & Lounge is located at Ramada Plaza Jumeirah Beach. The Brazilian churrascaria features more than 20 cuts of an all-you-can-eat Brazilian Barbecue experience with al fresco dining.
They offer their guests with the stunning views of Dubai Marina and Jumeirah Beach with live entertainment from their Latino band.
Timings: Saturday to Wednesday - 6.30pm to 12.00am; Thursday & Friday - 6.30pm to 1.00am
Contact: +971 4 439 8888
7. Bice Ristorante
BiCE Ristorante is located in Hilton Dubai Jumeirah and serves authentic Italian cuisine. Featuring an elegant atmosphere, BiCE, offers a beautiful contemporary open-air terrace that overlooks the garden and sea.
You can choose to spend some time at their stylish bar, before moving into the adjacent dining area in order to have a succulent meal and enjoy live music.
Timings: Lunch - 12.30pm to 3.30pm; Dinner - 7.00 pm to 11.30pm.
Contact: +971 4 318 2520
8. Leopold's Of London
Leopold's of London is ideal for those who enjoy a warm cup of tea, overlooking the beach. They have amazing breakfasts as well.
Their tea library holds an extensive 70 types of tea. They also have excellent coffee on offer.
Timings: 8.00am to 1.00am
Contact: +971 4 430 6841