Carine at Emirates Golf Club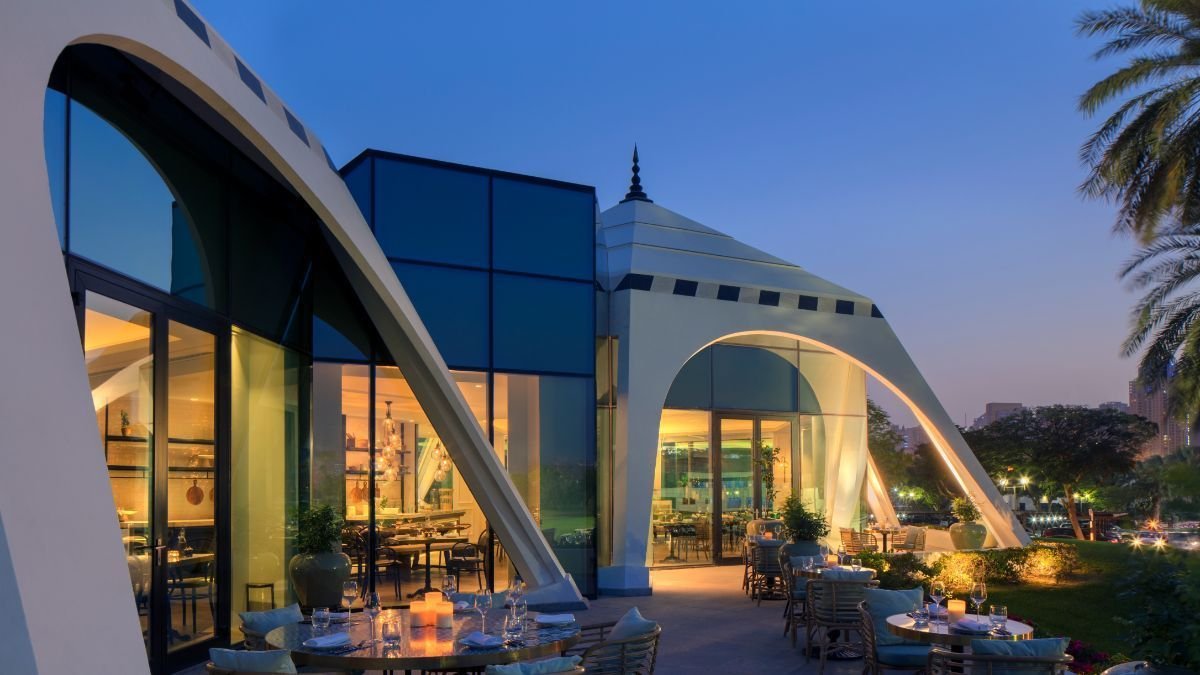 How does this brasserie in Emirates Hills fare?
Words by Aneesha Rai in The Lifestyle · May 13th, 2019
Located within the Emirates Golf Club, Carine is a stunning restaurant concept by Chef Izu Ani, one of Dubai's most revered chefs. The restaurant is Izu's homage to his wife, Carine. Overlooking the green, everything about this restaurant spells fresh, right from its light interiors to a giant lemon on the table. The staff is courteous and it gets pretty full during lunch hours. Whether you're looking for a lovely casual meal with top-notch ingredients or just taking a break from a day out on the greens, Carine is the perfect place for Mediterranean fanfare.
You're first treated to a lovely menu with changing daily specials along with bread service. The olive oil is sourced from Izu's groves and named after his son Theo. All these little touches add to the family feel of this restaurant.
My dining partner and I order the onion tart & quinoa salad with duck confit to start. On ordering these appetizers, we were asked whether we'd be interested in finishing our meal with a tarte tatin baked from scratch, which would require 45 minutes. In the beginning, we were a bit taken aback that we needed such prior notice for this dessert but were pleased to order it as one of the signature dishes.
The onion tart was a delight and arrived in a sharing style plate, good enough for 3-4 people to share. Caramelised onions paired beautifully with dollops of cheese. The quinoa salad with fresh and zesty clementine was scrumptious along with the flavourful duck confit. Hazelnuts and spring onions added an element of crunch to the salad. Very well received by the two of us. While I did love the quinoa salad, it is reminiscent of a similar dish I've tried at one of Izu's other concepts. It kind of struck me as a bit lazy.
We decided to share the main, which was their grilled prawns with harissa paste and apple. While the prawns were cooked to perfection, we didn't love the harissa and apple combination. We were too full to order a second main course, but decided to book another visit to try something else the next time we were there.
The tarte tatin was all they said it was and more. Again, I'd highly recommend sharing this sinful dessert which arrived piping hot to our table, along with two servings of vanilla ice cream. Carine also is licensed, so it's a lovely place to grab some sundowners over the golf course. The service is impeccable.
Timings: 12noon – 3pm and 7pm – 11pm
Reserve a table on 04 4179885
Images courtesy: Carine
Note: I was invited as a guest at Carine