Dubai emerges as a safe investment for property seekers.
Words by Aneesha Rai in The Market · Sep 14th, 2015
With stabilising property prices for prime real estate, Dubai has been slated as a safe haven. Over half of the ultra high networth individuals have expressed an interest in purchasing luxury property this year, according to Knight Frank. Gulf News has cited two main reasons as to why Dubai remains a top destination for real estate investment.
1) Most investable place for real estate
According to CBRE's Residential Global Living report as per GN Focus, average prime property prices in Dubai are now around $1,300 (Dh4,775) per square foot. This is nearly three times cheaper than London prime real estate at $3,000 (Dh 11,000) per square feet. Dubai also offers prime property prices much lesser than Hong Kong at $1416 (AED 5,201) per square feet for an averagely priced property.
2) Better quality of life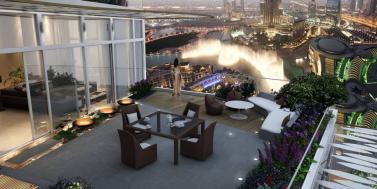 Offering exemplary service and top notch amenities are truly what sets Dubai apart. Emerging rapidly as a luxury destination, it offers you the best of the best. Even though the overall quality of the building materials are to be improved, as per CBRE's report, Dubai still offers unmatchable lifestyle amenities at a fraction of the price compared to prime luxury spots in London.
Savills cited the UAE as the second-most investable place in the world after the US in its World Residential Markets report this year. Many Middle East investors prefer to stay close to home and therefore invest in the region. The five year growth rate to Expo 2020 is slated to be projectile. With the addition of several new and ambitious real estate projects, the UAE hosts a high GDP per capita and a forecast of strong population growth. With growing tourism numbers, bustling businesses and a prime trade centre, Dubai remains a strong hub for its investors.