9 expert opinions on Dubai's real estate market in 2018
We asked a selection of agents, developers, property data analysts and portals. Here's what they have to say:
Words by Aneesha Rai in The Market · Dec 31st, 2017
We asked various experts in the Dubai real estate industry to weigh in with their opinions about what to expect from the Dubai real estate market in 2018. Here's what they have to say.
What The Property Data Analysts Say
Ozan Demir Of Reidin
"In the last 18 months prices have remained flat lined but rents have deaccelerated similar to international markets we witness that there has been a yield compression in Dubai. In the apartment as well as the villa space in Dubai, rental yields have trended lower structurally since 2009, indicating that investors are willing to accept risk with lower risk premia. Of all the major cities analyzed, Dubai remains far and above the highest yielding city, suggesting that there is ample room for further yield compression.
In the demand and supply equilibrium, transactional activity has been a leading indicator for the price direction; high volumes suggest a price rise is on the horizon. In the first nine months of 2017, even though level of transactions are still 40% less than the peak in 2013-2014, number of transactions have risen by more than 20% compared to the same period last year. A bi-variate analysis of transactional activity and prices reveals that the strength of the correlation increases substantially with a lag. Over a 12 month lag the correlation between both variable is +0.45, suggesting that if transactional activity continues to ratchet higher we can expect city wide price escalation in the coming months (prices of various communities have already risen since the beginning of the year).
On the other hand, upcoming supply is expected to reach 140k units in the next couple of years. If the project realization rate by the developers increase (50% in the last 3 years) that may prevent prices to move upwards and also pressuring the rentals."

- Ozan Demir, Director - Operations & Research, REIDIN
What Developers Say
Ibrahim Al Ghurair, Muraba Properties
After a huge boom in recent years, the real estate market in Dubai is maturing. With this maturity comes higher expectations from buyers and demand for properties with finer design elements and of higher quality; in a market full of real estate opportunities, one can now be more and more selective. The need for differentiation will play a key role in the luxury market in 2018 in my opinion – in terms of integration of outside living with the inside, finishings, quality of fittings and fixtures, and overall attention to detail. In bringing to life Muraba Properties, and with it, our first project Muraba Residences on Palm Jumeirah, we aimed to address this need for pushing boundaries in the realm of architecture. By working with Pritzker-winning RCR Arquitectes, the outcome is that Muraba Residences offers a minimalist, international design aesthetic with fluid, tranquil spaces that are above all, comfortable and easy to live in.
- Ibrahim Al Ghurair, Founder, Muraba Properties
Anton Yachmenev Of Forum Group, The Developers Behind Xxii Carat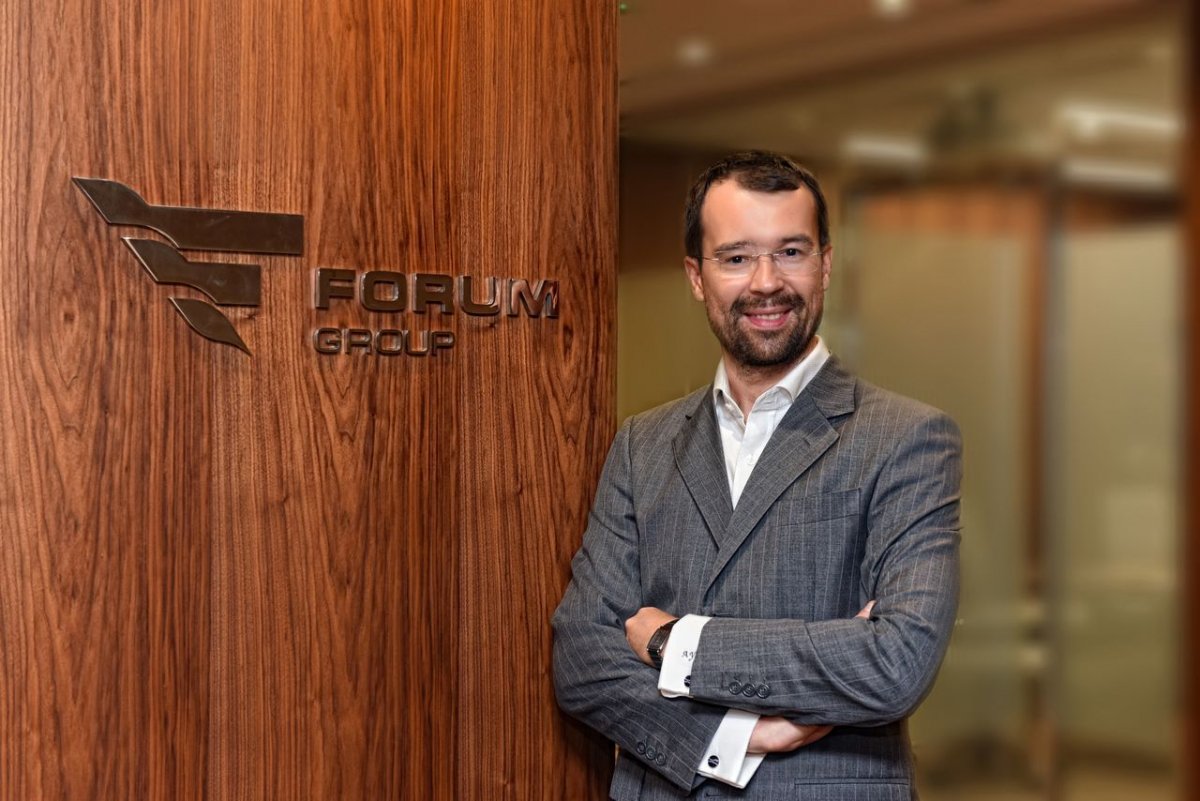 "The property market in Dubai is constantly improving and, at present, it is experiencing many changes that will have a profound impact on the luxury sector. For Forum Group, the aim has always been to go that one step further and ensure we are responding to any challenges that present themselves and staying focused long term. The luxury sector is a unique in Dubai. There is an oversupply in the so-called 'upper scale segment', but a huge number of those properties don't epitomise true luxury. What we do expect to see in 2018 is the emergence of sophisticated buyers in the luxury market who have actually done their homework. We will start to see buyers who understand pervasive distinction between true luxury and aspirational luxury and that is a huge positive for us."
- Anton Yachmenev, Managing Director of Forum Group
Mohammed Hmeid, Omniyat
"We're seeing sub segmentation within the premium segment based on lifestyle, usage, interior design and facilities/amenities. As we always say, the word luxury has been overused and with more projects in the market, only a few actually belong to the "true luxury" segment.
Some customers are looking for a primary residence while other business travelers are looking for a secondary, smaller branded residence that doesn't deprive them of all the facilities they expect back at home.
We're also seeing new "premium" destinations attracting ultra high end residences, like Marasi, with its direct access to the Dubai Canal. Interior and spacial design is extremely important to the premium buyers. The use of high quality and natural materials, super high-end appliances and sanitary ware, state of the art home automation, seamless security systems and concierge services are key."
-Mohammed Hmeid, Marketing Director of Omniyat
What Agents Say
Alexander Von Sayn Wittgenstein, Luxhabitat
"For buyers, check the developer's reputation and take location & completion dates into consideration while negotiating price. As for sellers, the prices are expected to flatten further so don't be in a hurry to sell your property just yet. Renting it would be a good option instead. "
-Alexander von Sayn-Wittgenstein, Luxury Sales Director, Luxhabitat
View our infographic on future real estate trends here.
Mario Volpi, Kensington Properties
"In my opinion, one of the trends for 2018 will be affordability, but affordability will have to come at a cost and I'm not referring to financial terms. Whilst we are currently experiencing a somewhat challenging property market, where prices are naturally soft but in order for developers to keep the ticket prices of residential property at what can be described as affordable to the average person, the actual size of the finished unit will also have to be reduced. We have seen this trend already occurring by many of the current developers in locations such as JVC, Dubai South and Dubailand etc. Building smaller units will continue next year as this trend will guarantee the property's affordability tag. Buyers or investors will now have to get used to smaller sized property units when choosing the "affordable" option."
- Mario Volpi, Chief Sales Officer, Kensington Properties
What Property Portals Say
Paul Spargo, Property Finder
Coming to the end of 2017, the trend of decreasing prices across the market continues as observed since their peak in mid-2014. Propertyfinder reports a gradual and uniform decline in asking prices in Dubai, according to its portal data. There is a pervasive sense that real estate is bottoming out, which meant a historic number of transactions in the last year.
Falling prices makes buying a property more realistic for a larger Dubai population. Renters are moving into the buyer category, preferring to pay off their own mortgage, instead of their landlord's. Dubai villa rents have experienced the biggest decline of all the categories (villas, apartments, for sale or to rent), but the decline is shallowing for other categories when compared to January 2016. This may be due to a significant number of affordable villas released to the market in areas such as Jumeirah Village Circle and Al Furjan. Looking to 2018, price decline may continue to ebb, and transactions – especially for the middle-income segment – are expected to remain strong.

- Paul Spargo, Commercial Director, Propertyfinder
Matthew Gregory, Dubizzle
According to our latest property report with JLL, the sales market in 2017 appeared to be close to the bottom of its current cycle. Whilst some areas experienced a decline in price per square foot, we do not anticipate that the sales prices will decline significantly in 2018. Despite a high number of planned projects in 2017, only approximately half of those units scheduled for completion were actually delivered by the end of the year. We predict a similar trend to continue in the next two to three years as there is an expected 120,000 units planned for completion by the end of 2020. With historically low materialization rates combined with the influx of sales due to demand driven by Expo 2020, it is unlikely that all of these units will be delivered on time, making it less likely for a disruption in the supply-demand equilibrium in 2018.

- Matthew Gregory, Head of Property Sales, dubizzle
Haider Ali Khan, Bayut
This year was a buyers and renters market, with sales prices and rents sliding across several areas. As we move into 2018, further inventory will float on to the market and provide even more attractive opportunities, piquing the interest of a larger base of consumers to start considering owning a home in the UAE. The growth in the economy coupled with more affordable housing options, should provide for a healthy and positive trend for 2018.

- Haider Ali Khan, CEO, Bayut