A round-up of Dubai's best art galleries and events for art enthusiasts.
Words by Aneesha Rai in The Lifestyle · May 13th, 2015
Ever wondered where to scout for the best art galleries in Dubai? Luxhabitat sums up the top ones you should visit:
Bastakiya, Al Fahidi District
Located in Old Dubai, this neighbourhood blooms with the heritage of Dubai. Named after Bastak, a province in southern Iran, from where merchants emigrated on the invitation of the Emir of Dubai in the early 20th century to avoid taxation by the Iranian state, the area was restored in 2005 and is host to the annual Sikka Art Fair during Art week that takes place in mid-March every year. This year's SIKKA Art Fair showcased 50 UAE-based artists from 25 nations. Other attractions in the district include the oldest art gallery in Dubai called Majlis, XVA Art Cafe, Ave Gallery and boutique hotel and Bastakiya Nights, a restaurant nestled in a stunning courtyard house.
Gate Village, DIFC
Situated in the heart of the Dubai Financial District, Gate Village DIFC hosts a bi-annual event called Dubai Art Night that combines the regions art, music, film and design through a variety of indoor and outdoor activities after work. One of these events take place during Art Week.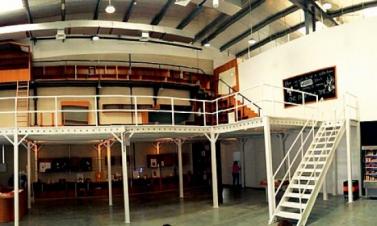 Al Serkal Avenue, Al Quoz
An unconventional setting in the industrial area of Al Quoz, Al Serkal Avenue houses over twenty art and creative spaces. Founded in 2007, it is as famous for hosting quirky street art as well as its contemporary art galleries. You will find pop art galore from local artists as well as over ten contemporary art galleries. Situated in a warehouse complex, artistic avenues include: Ayyam Gallery, Carbon 12, Gallery Isabelle van den Eynde, Green Art Gallery, Grey Noise, Lawrie Shabibi and La Galerie Nationale.
Art Dubai
One of the leading international art fairs in the Middle East, Africa and South Asia regions, Art Dubai takes place for a four day extravaganza in mid-March at Art Week. Taking place at the Madinat Jumeirah, the event presents a select yet diverse line-up of around 90 galleries from the UAE and around the world, across three programmes: Contemporary; Modern, devoted to masters from the Middle East, Africa and South Asia; and Marker, a curated section of art spaces that focuses each year on a particular theme or geography. This year, the Marker exhibition focused on bridging gaps of Latin American and Middle Eastern art.
Design Days Dubai
Also one of the top events at Art Week, Design Days occurs in the heart of Downtown Dubai and features collectible as well as limited edition furniture and design objects. From 19th century antiques to pieces by local artists, this is your one-stop shop. The fair presents design from leading international designers and galleries alongside up and coming design from across the world. One of the most awaited exhibitions include a presentation of Tashkeel, a contemporary art organisation that offers studio facilities, artists' residencies, international fellowships, a programme of exhibitions, events and professional as well as recreational workshops.