Design & Architecture
Home is where the heart is
How social distancing, quarantine & isolation will change the way you view, spend time & design your home
Words by Aneesha Rai in Design & Architecture · Apr 7th, 2020
As more and more of us have now been pushed to social distancing and isolation, the definition of a home has rapidly begun to change. Over the years, as most of us have almost all plunged ourselves into work, we've often found ourselves eating at our desks with a flashing computer screen in front of us at one point or the other. We then go to the gym (if we can make time) and finally head back home exhausted. We often resort to ordering in, meanwhile taking a shower, and then maybe watch some Netflix to unwind before heading to bed. And then we start the same cycle again the next day.
The home has been relegated as a place to unwind and relax, but in the current times, it's become so much more than that. In the current circumstances, we've been forced to reckon with our home environment, looking at it right in the face as we try to be innovative with creating different designated areas for us to work, cook and even exercise. Each of these areas requires a different design and orientation in order to make it functional, but now we've all realised something - we lack the space. I got in touch with interior designers & architects for their thoughts on architecture & design and how seeing this pandemic through will totally transform the way we see and operate in our homes.
How We View Our Homes Today
"The model we have today is a decrease in the size of houses - each day we pay more for less." says Sergi Comellas, an Interior Designer & Architect who has his own eponymous studio in Barcelona, Spain. "What if everything is a problem of space? A good design of a home is now dependent on its distribution, functionality, orientation, direct sunlight, ventilation and materials. It's time to understand that the price of your home per square foot doesn't matter, but its contents."
Cem Kapancioglu, CEO of CK Architecture Interiors says that in order to understand the post quarantine impact on existing and upcoming residential developments we have to define the problems we currently face as an end-user during the quarantine.
"The way we eat has not changed. However, we tend to cook more at home and store more food. So houses should have a better storage facility to accommodate larger quantities of essential food items. In terms of sleeping, I don't think sleeping habits have changed drastically. If there is a situation where a member of the family has to be quarantined, there may be some infrastructure changes required in some of the rooms to completely isolate from others and to provide their basic needs."
Kapancioglu claims that the new needs for hygiene will definitely shape the pieces that we choose for our homes. "This has many aspects of selecting materials that invite fewer microorganisms to easy-to-clean equipment. Also removing certain items like carpets from the house as they increase the levels of indoor dust, allergens and microorganisms." he says.
How Should We View Our Homes?
"People working from home and who are currently in isolation are starting to accept that "home" has a range of purposes. Home is for relaxing, eating, sleeping, using as an office, enjoying entertainment and exercising." says Raed Dibs, General Manager of Interiors. Make sure you view our homes that serve every need.
Dibs also points to a direction where a certain spot in a home with limited space can be rethought of in terms of each piece's design & the potential of multi-functionality. "People are distributing their activities in different areas of their homes, meaning they're really utilising every available space in the home for these activities. Although many are trying to keep separate spaces for each activity, (and traditionally this is what we do within home design), we now realise that some mixing between them cannot be avoided, and activities will merge across rooms and areas of the home. For example, the dining room isn't just for hosting or enjoying meals, it can also double up as the home office and a space or table to accommodate hobbies. It's likely that once isolation has passed, we'll be designing our homes with this in mind and we'll be making so much more of each room and area of our home."
"People are re-designing the distribution of their furniture (particularly the home office part) to places near windows where there is more light and where the sun can be felt more. We're appreciating the natural sunlight a lot more while we can't be outdoors as much. Natural light has always been a big factor in home design, but we expect that this will be maximised even more so in future designs." adds Dibs.
An Ideal Home Post Covid 19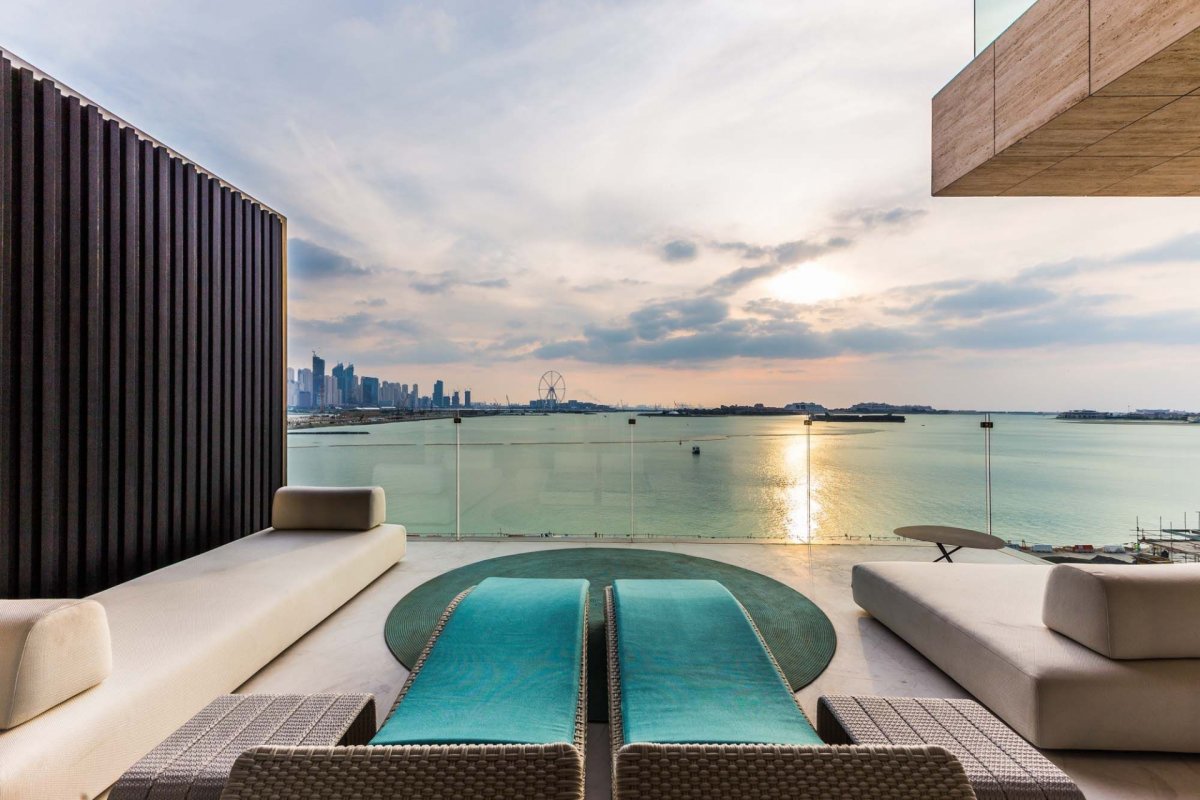 According to Dibs, many of us will now look forward to making our homes more comfortable to live in. "People have started to appreciate comfort in the home a lot more, as they're spending more time inside." he says.
"For example, utilising more seats with upholstered arms rather than only with wood or metal arms, little things that make long durations inside as comfortable as possible. It's now a priority for many – we don't want a room to just look good, we need to be able to use it and feel comfortable within the space. We expect this demand will continue once we're out of this period." said Dibs.
"The COVID-19 pandemic has changed the way people live and work. Your home is now also your office and a place to socialize. Therefore, home automation, built-in cameras and screen systems have to be incorporated in existing and new houses so that people can continue to perform their day jobs while catching up with friends and family." says Kapancioglu. He adds that gym areas can be created in the house and future developments can be designed with a certain number of 'obstacles' where eventually you burn a minimum amount of calories, for example increasing the staircases in the house or climbing up to reach the WC, etc. "We have enough technology and resources to make life quality better and the more data becomes available, the better will we understand our core needs in the post quarantine era." he says.
"What would happen if we started to see architecture, interior design or design as more than just a visual message?" asks Comellas rhetorically. "Based on the city I come from, one of the most relevant city reform plans was conceptualized and developed thinking about the content and not just space. You need to think about people. This would have to be the requirement of the house of the future. Thanks to architecture, interior design and design, is possible to influence mood, feelings and emotions. Our house can influence us and our decision making. These days of confinement can serve us to realize the importance of our environment, the importance and the influence that our house has on us. It only took a pandemic and living 24 hours for more than a week in the same space."
"Our demand and requirements of the house of the future is more space - to be able to distribute our house thinking of common and social spaces where we share time with the family, more private spaces where we can be more isolated and in contact with oneself, spaces with lots of natural light to carry out our work from home, the kitchen as the nerve centre of all houses, as a meeting point and of course, balconies. We need this space that connects us with the natural environment where we can feel ourselves being in the sun or fresh air." says Comellas. The houses of the future should all be well oriented, the importance of being able to open windows and allow air to circulate, to get back to having a feeling of comfort with little help. If we cannot be isolated for 24 hours in a space, it means that this space does not work."
Choose A Home That Fits Your Lifestyle
Palme Couture

Attached townhouse
3 beds
4,936 sq. ft.

Unavailable