The Guides
Which Designer Home Is Perfect for You?
Find the right luxury home in Dubai that fits your personality and aesthetic.
Words by Ruqayyah Khan in The Guides · Feb 21st, 2017
Finding the perfect luxury home just got a lot easier with these designer developments. Each brand has created bespoke homes that are more akin to works of art than mere living spaces.
Armani Residences
In the heart of Downtown Dubai, the Armani Residences are located on floors 9 to 16 of the iconic Burj Khalifa tower. This exclusive address is only the beginning of what these stunning apartments have to offer. Each apartment reflects Giorgio Armani's own personal style, with made-to-measure furniture and the signature Armani aesthetic of sleekness and restrained elegance. Natural light floods the airy apartments, adding warmth to the minimal design.
No two apartments are exactly alike. In addition to their personalised decor, certain apartments are perfect for taking in the Dubai Mall fountain, while an apartment in one of the tips of the Burj Khalifa provides truly amazing and unmatched views of Downtown Dubai. The homes also receive full servicing from the Armani Hotel, including a 24/7 concierge service for the residents.
Residences At Palazzo Versace
With design input from Donatella Versace herself, the Residences at Palazzo Versace epitomise this iconic brand. Overlooking the Dubai Creek in Culture Village, these apartments feature ornate furnishing from the Versace Home Collection, and intricate mosaics throughout by Fantini, the makers of the mosaics in the Sheikh Zayed Grand Mosque. The design is reminiscent of an Italian palace and every detail exudes glamour.
From an opulent two-bedroom apartment to a splendid six-bedroom penthouse, each home comes with abundant natural light and enough space overwhelm. The swimming pool and gym at Palazzo Versace are also available with compliments to the residents, and gourmet restaurants and sumptuous spa treatments are just a few steps away. These lavish apartments embody true luxury, and represent the creativity, flamboyance, and excess at the core of Versace.
Bvlgari Residences Dubai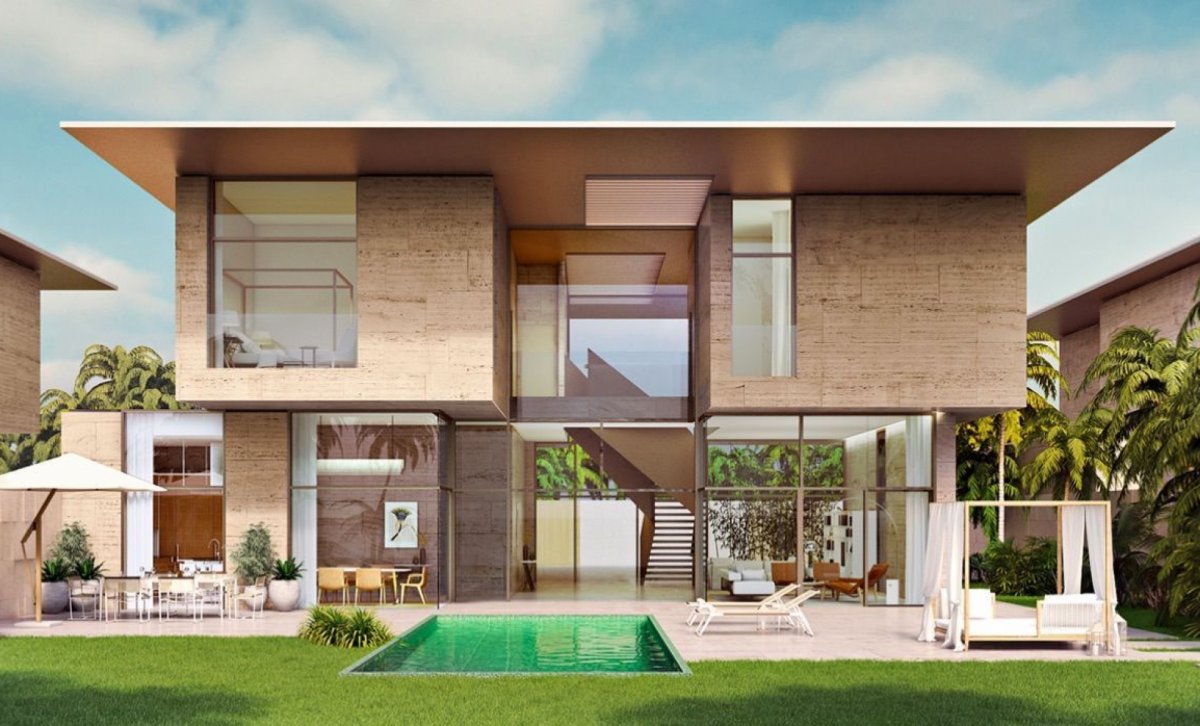 The Bulgari Resort and Residences Dubai is set for handover in 2018 and will offer an unparalleled luxury experience. The apartments and villas at the Bulgari Residences feature elegant and contemporary designs coupled with unmatched seafront and skylines views. With options ranging from one-bedroom apartments to six-bedroom mansions, the perfect luxury home has never been closer.
In addition to these magnificent properties, Jumeira Bay Island will also be home to the first ever Bulgari Marina and Yacht Club. Residents will have complimentary access and membership to these facilities, including servicing from the Bulgari Hotel and Resort. This exclusive development is unlikely to be replicated in any way in the region for a long time to come.
Browse Similar Properties