The Design House: Pallavi Dean
The award-winning designer & co-founder of ROAR talks about her home in Al Barsha South
Words by Aneesha Rai in Design & Architecture · Mar 29th, 2021
In this edition of the Design House, we take a tour of the South Barsha home of Pallavi Dean, the Co-founder of ROAR - an architecture and interior design studio. 'The Design House' is a series that takes us into the homes of Dubai's best designers.
Pallavi: I wanted the home feel like a boutique hotel. I wanted the rooms to each have their own personality and to use an abundance of colours. I also wanted to utilise the property's outdoor spaces by meshing them with the indoors. The flooring inside the house extends to the outdoors, adding to this sensation of flow and connection between the inside and the outside.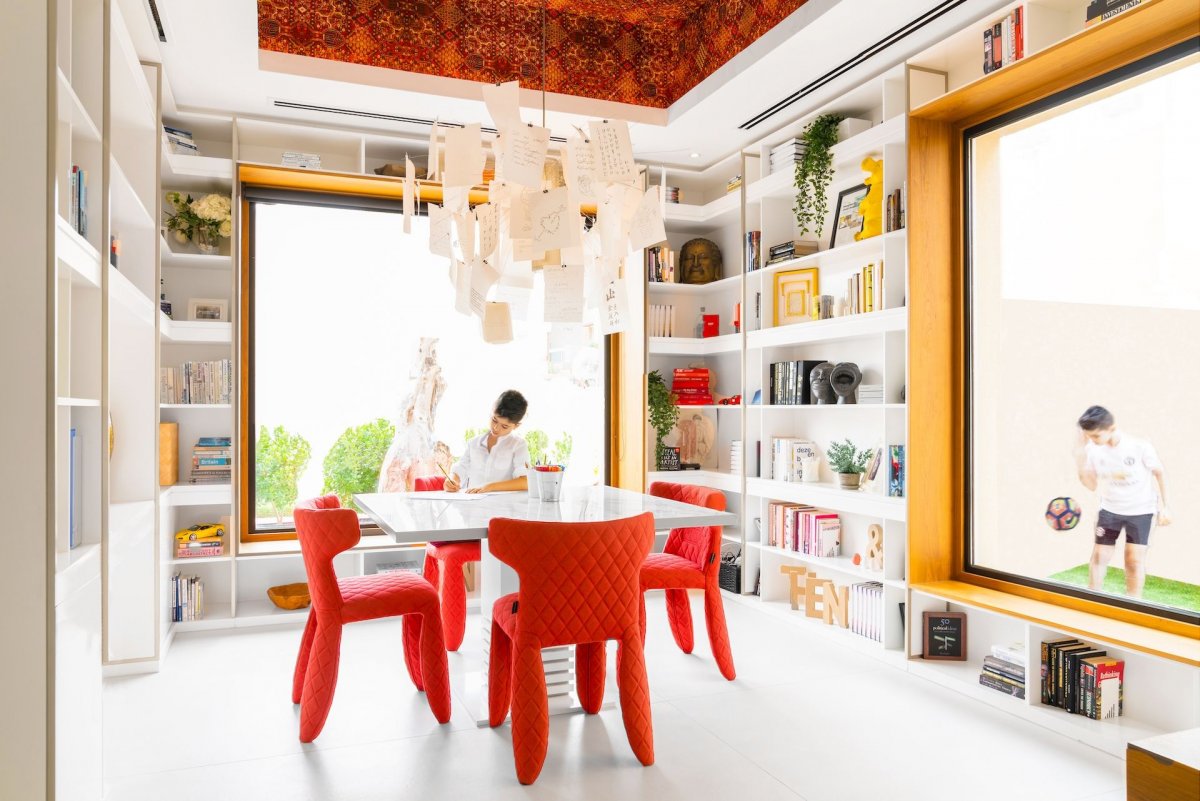 Pallavi: I like a balance between clean, minimal design and hearty pops of personality. The kitchen features a set of sliding doors that open up to the outdoor seating area, creating a seamless indoor/outdoor experience which is particularly enjoyable when we have friends around.
There are different zones and bespoke spaces for everyone – for example my husband loves the library space I created for him. Being a journalist he needs a quiet environment to review his reading material, while the playroom is where the kids release their energy and creativity.

Pallavi: Design is such an important aspect of my life that it felt natural to furnish my own house with pieces from my favourite brands, some of the furniture I've used include Moroso, Moooi, Vitra and Ingo Maurer. One of my favourite art pieces is a print by Indian artist N.S. Harsha.
Pallavi: I am all about personalized experiences and this house was designed specifically for the way we live and interact as a unit.
Images courtesy: Brett Turner