Design & Architecture
The Opus
An architectural tour of one of Dubai's most iconic buildings by Zaha Hadid
Words by Ankita Bhowmick in Design & Architecture · Nov 3rd, 2019
One of the most iconic developments in the Burj Khalifa district in Business Bay, The Opus has been developed by the most artistic thinkers, artists and visionaries. The development has been designed by Dame Zaha Hadid, the award-winning architect. The Opus has been designed as a futuristic development and its cube structure features a curvilinear void that is flooded with light at night. The architectural wonder features an organic void at its center.
The development hosts a variety of residences, a boutique hotel, office space, a nightclub, 12 restaurants and a rooftop bar. The serviced residences featuring furniture and fittings that are exclusively chosen by Hadid himself. The homes that The Opus has on offer features stylish interiors and are completed to the highest details.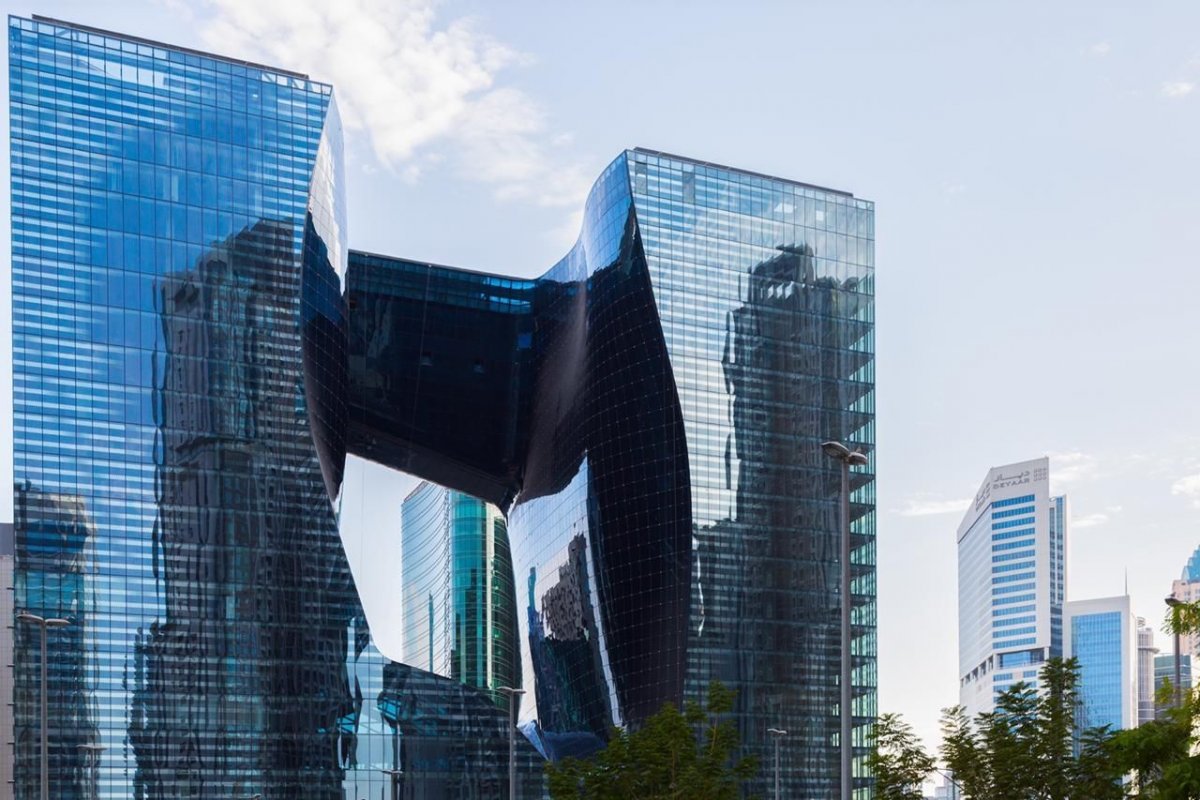 The project comprises of two glass towers, joined by a steel and glass bridge. This creates a striking gap in the center of the building. The towers are linked by a four-storey atrium at the ground level and by a three-story bridge which is 38-metres wide and 71-metres above the ground.
It is known to have received a number of awards that include Leisure & Hospitality Project of the Year in 2017 at the Middle East Architect Awards.
Apart from luxury housing development, The Opus features an area of 200,000 sqft for food and entertainment that will offer a range of fine dining options and an exclusive club.
According to Mehdi Amjad, president and CEO of Omniyat Properties, "The Opus project combines art and performance with form and functionality, the strategic location, stunning exterior and the extensive range of facilities makes the Opus project a strategic buy for potential investors who can expect considerable returns on their investment."
The acclaimed architect, Zaha Hadid is the mastermind behind the design and architecture of the project. It features progressive designs that push the boundaries of architecture and urban design. The development is a tribute to the architect's magnum opus and was entirely designed by her, including the interior, the exterior, the concept and each minute detail.
The interiors of the void are clad with a fully engineered tinted double-glazed curved glass curtain wall, offering breathtaking views through the void. The glass facade is designed using reflective patterns in the form of pixellated striations that is applied on the glass so as to give a degree of reflectivity and materiality to the cube and also helps in the reduction of the heat caused by sunlight in the building.
The void also cuts through the edges of the cube and appears to extend beyond the boundaries of the cube. According to Zaha Hadid, "The idea was to create curves and openings with a view to the city and landmark buildings that are adjacent. I wanted it to be a very large window to the city, this is where the idea of the void became a critical factor."