Design & Architecture
Design House: Erika Doyle
We take a tour of Erika's light and bright home in Arabian Ranches
Words by Aneesha Rai in Design & Architecture · May 20th, 2022
In this edition of 'Design House', the founder of Drink Dry takes us on a tour of her family home in Arabian Ranches designed by Gabby Garvey of Style ME Interiors. Pops of colour in a neutral palette take precedence in the home, in addition to formulating a balance in layout that both adults & children can enjoy.
Erika: We moved to Dubai in 2019 and what I loved about my home is the layout. It made sense to me. I have three small kids so having separation between 'formal' and 'informal' was important. I wanted to have white sofas in the formal sitting room and nice crystal pieces around the place and the layout had to work for that. My kids almost forget that the 'formal' part of the house exists. They have their own play areas, kitchen, dining, TV room, etc where they can be kids and do kids stuff.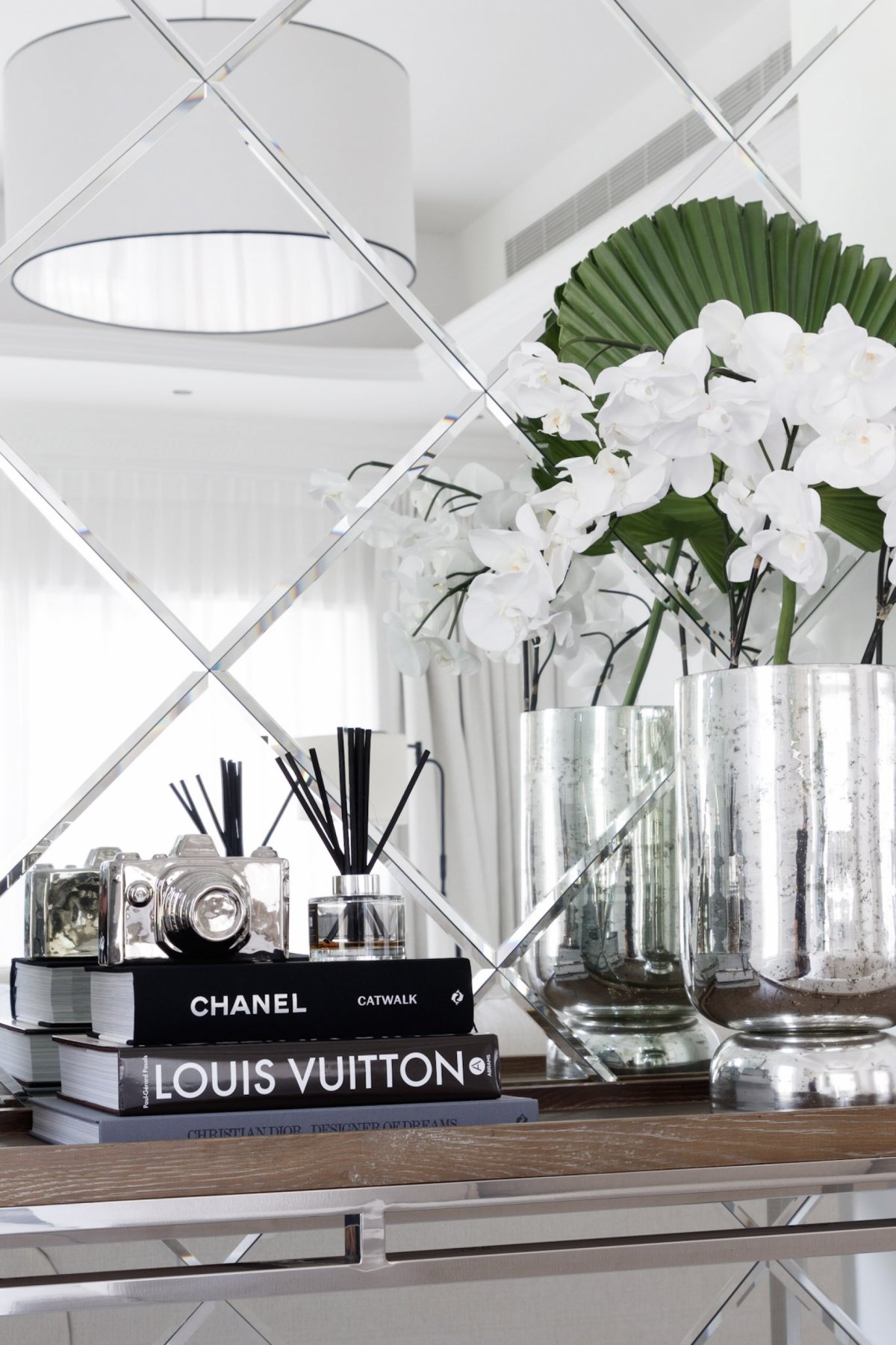 Erika: We went through the process of building our main family home in the UK back in 2016. The house is situated in a National Park village and it is a Georgian style property, therefore the interior was almost dictated to us by the surroundings.
Erika: When we were setting up our Dubai home, I wanted light colours and harmony with splashes of colour injected through the pieces of art. I did not want big, old, antique pieces or bright colours. Think Positano and Amalfi Coast, really subtle and neutral colours and that sense of peace and calmness. I grew up in the post-Soviet era; Lithuania had just gained its independence so not an awful lot was available in the market. We lived in a small apartment as a family and one thing my mum was brilliant at was creating spaces within spaces. My sister and I shared a room throughout our childhood but somehow we still managed to have our own spaces in it.
Erika: I have to give credit where credit is due and admit that our interior designer Gabby Garvey executed brilliantly on my brief. I knew what I wanted and liked and she just ran with it. She was tasked with the impossible – she furnished the house top to bottom, including all the soft furnishing and custom made furniture in three weeks! We even re-fitted a few bathrooms and made substantial changes to the kitchen. I don't like wasting money so you will not see me paying an absurd amount of money on something just because it carries the brand tag. I prefer quality over perception or image. Hand made pieces always resonate a lot more with me than mass produced stuff.
Erika: My favourite spot at home is the library. The calmness of the blue and white is almost the exact image I had in my mind when I started making this house into our family home.