Top 5 Most Impressive Buildings in Dubai
The most visually fascinating buildings in the city
17 Jan 2019, words by Ankita Bhowmick in Design & Architecture
The Middle Eastern hotspot of Dubai features some of the most impressive buildings worldwide. They feature superb architecture and add to the city's aesthetic beauty.
Let's have a look at the top 5 most impressive buildings that the city has on offer.
Standing at 828 metres, Burj Khalifa is located in the vibrant community of Downtown Dubai. It is not only the tallest building in Dubai and the world but also the most impressive one from an architectural point of view.
The stunning work of art features references of Islamic architecture and also reflects the modern global community. It's architecture features a triple-lobed footprint which is an abstraction of the Hymenocallis flower.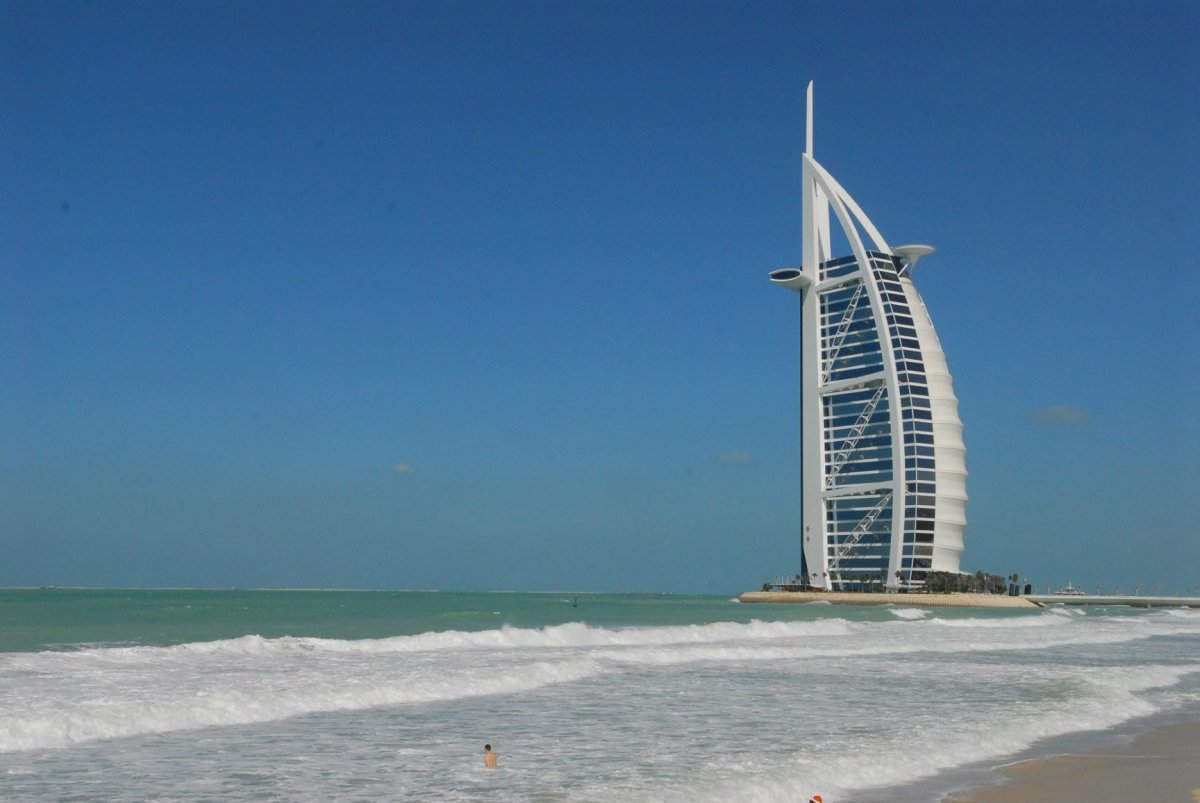 Burj Al Arab is the fifth tallest and also the first 7-star hotel in the world. It is situated in Jumeirah and was built to resemble the billowing spinnaker sail of a J-class yacht.
The building features two 'wings' that are spread in order to form a V-shaped vast 'mast'. The space between them is enclosed in a massive atrium. The architect of Burj Al Arab, Tom Wright, said, "The client wanted a building that would become an iconic or symbolic statement for Dubai; this is very similar to Sydney with its Opera House, London with Big Ben, or Paris with the Eiffel Tower. It needed to be a building that would become synonymous with the name of the country."
The Cayan Tower, also known as Infinity Tower is situated in the upscale waterfront community of Dubai Marina. It is an extravagant 72-storey residential tower and has won several international property awards owing to its inspirational architecture.
The building features a unique twisting design that was achieved by rotating each floor 1.2 degrees around a cylindrical elevator and service core.
The Opus is located in Business Bay and has been designed by award-winning architect Dame Zaha Hadid. It was designed as a futuristic development, the cube structure of which features a curvilinear void that is flooded with light at night.
The building is a unique structure that comprises of two glass towers, joined by a glass and steel bridge which creates a striking gap in the building's centre.
JW Marriott Marquis is located in the business district of Business Bay. The 72-storey hotel features a postmodern architectural style with the design of the two towers inspired by the trunk of a date palm tree, which is a symbol of Arab culture.
The two towers of the development are placed on a seven-storey podium. They are supported by a single 3.9 metre thick raft, erected on 1.2 metre diameter piles. Each of the towers features an oval-shaped central that are provided stability by internal lift and staircase walls. The podium, on the other hand, is supported by 1.6 x 2.5 metre reinforced concrete columns and its slabs are supported by post-tensioned beams.