What to think about when adding texture to a space
How to make the most of this year's latest design trend without the overkill.
Words by Aneesha Rai in Design & Architecture · Feb 14th, 2021
There's so much that goes into a well-designed home in Dubai , from picking the right pieces to achieve the look that you want like this stunning Danish meets Bali loft or even an elegant neutral style penthouse. Playing with textures has emerged to be the latest trends, and well-designed items move beyond just the looks to engage more of the senses. But play with texture too much and it becomes an eyesore and a smorgasbord of gaudiness. We contacted Ranim Mansour at Interiors to share 5 things to think about before you add texture to your space to achieve the right balance.
"There are many ways to add texture to a space through wall coverings, lighting, finishes, and rugs to name a few, however, it is crucial to consider the importance of layering the items correctly to create a harmonious space." says Mansour, resident interior designer.

1. Rugs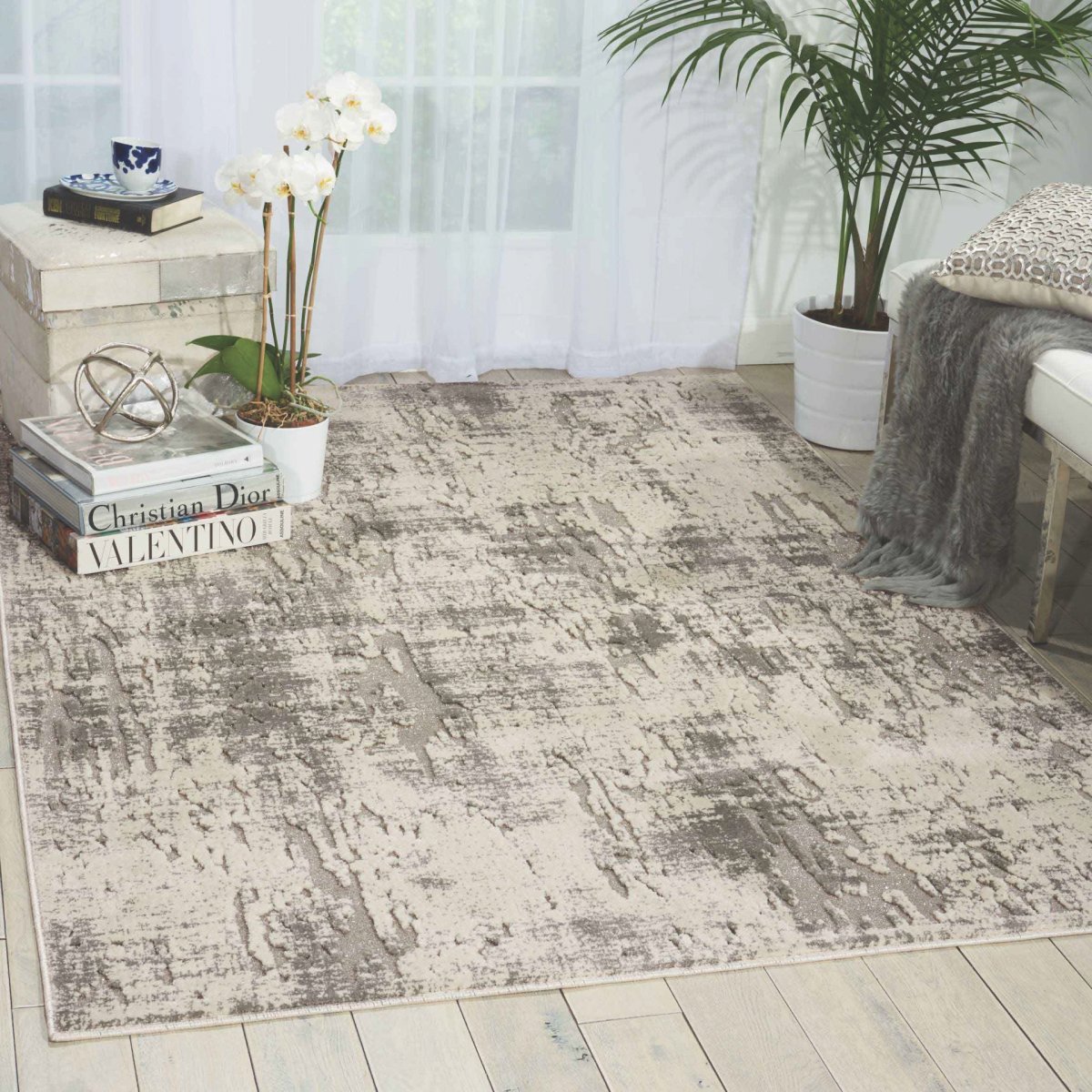 Let's start off with the easiest of all, RUGS! Rugs are such a great element to add to a space especially when you get to choose the pile height, tassels, pattern and shagginess. Rugs tie your space together and create an imaginary boundary where the furniture sits in place.
2. Cushions
Experiment by introducing cushions into the space. Depending on the color palette of the room, the consistency can be disrupted by changing the texture of the elements, for example, if a couch is plain linen, simply add a fluffy or patterned cushion or even a throw, have fun with it and add contrasting colors.
3. Furniture
Textured furniture is definitely worth exploring when decorating a space. A warm wooden sideboard can be elevated by introducing a contrasting cool element such as marble or glass, add velvet dining chairs or a cool grey Nabuk leather sofa with warm golden metallic accents to complete the room.
4. Accessorize
Add textured accessories from sculptures, to vases, and mirrors. Remember the rule of 3 when creating an arrangement of accessories, keeping in mind the height difference, color and texture. The idea behind adding such delicate décor is to welcome the arrangement of objects that are harmonious to one another.

5. Plants & flowers
Plants and greenery play such a big role when it comes to adding nature elements! The impact of greenery creates a link between the outdoors and indoors. Try to choose plants and flowers that link to other textures in the space.