Best art galleries in Dubai
A guide to the best galleries in the city for all art lovers
Words by Ankita Bhowmick in The Lifestyle · Jun 27th, 2019
The Middle Eastern hotspot of Dubai is known for the glamorous lifestyle that it offers its residents with. It is also known to host some of the best shopping malls in the world that offer the best of international brands. However, you would be wrong to think that Dubai is all about just shopping and skyscrapers. The city is also a growing market when it comes to art and hosts art fairs like Art Dubai that draws art lovers and enthusiasts from around the world.
The city is also home to a number of beautiful art galleries, some of which have been listed below.
1. Opera Gallery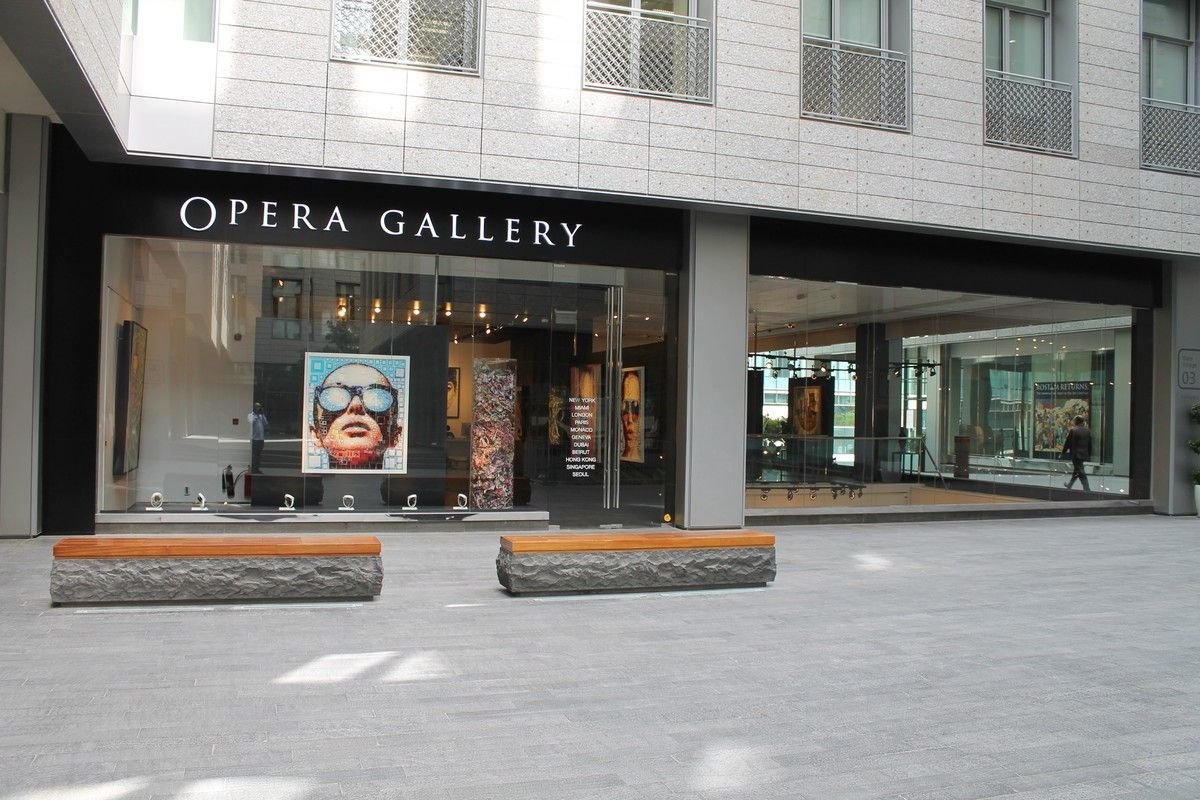 It was in 1994 that Opera Gallery was founded by Gilles Dyan, one of the leading international dealers and representatives of modern and contemporary art. Currently, Opera Gallery operates 12 galleries worldwide. The gallery's branch in Dubai, like its other branches in places like New York, Miami, London, Paris, Geneva and Seoul, is extremely impressive. The art gallery is known for showcasing some of the most expensive auctions in the city. It features works of multicultural artists that include Pablo Picasso, Marc Chagall, Bernard Buffet, Henri Matisse, Lucio Fontana or Andy Warhol and some of the best known contemporary artists like Marc Quinn, Yayoi Kusama, Yue Minjun, David Mach, Gérard Rancinan, Mauro Corda, Lita Cabellut and Joe Black.

Where: Dubai International Financial Centre (DIFC)
Call: 04-304 5518
2. 1X1 Art Gallery
Established in 1996 by Malini Gulrajani, 1X1 Art Gallery presents modern and contemporary Indian art. It showcases works of established as well as emerging artists. The art gallery also collaborates with local as well as international galleries, art fairs, museums, independent curators and art organisations. 1X1 Art Gallery also features active participation of Emirati and Middle East based artists.
Where: Alserkal Avenue
Call: 04-341 1287
3. The Empty Quarter
The Empty Quarter was co-founded by Saudi Arabian Princess HRH Reem Al-Faisal and Emirati Safa Al-Hamed. It is the only art gallery in the UAE and also the Middle East that is devoted to fine-art photography and especially features art pieces highlight the Middle East. The Empty Quarter showcases works of emerging as well as established photographers that include names like Steve McCurry, Bruno Barbey, Marc Riboud, and Al-Moutasim Al Maskery.
Where: Dubai International Financial Centre (DIFC)
Call: 04-323 1210
4. Lawrie Shabibi
Lawrie Shabibi is an innovative art gallery that features works of regional artists. Focusing on artists from the Middle East and North Africa, the art gallery is known to have showcased works of artists like Nadia Kaabi-Linke, Adel Abidin, Mounir Fatmi and Nick Devereux. Lawrie Shabibi is also known to host historical exhibitions so as to feature works of the older generation of artists from the Arab region.
Where: Alserkal Avenue
Call: 04-346 9906
5. The Third Line
Featuring works of contemporary local as well as international Middle Eastern artists, The Third Line highlights how the Middle East is represented globally. The art gallery is also known for hosting non-profit programs so as to educate the masses about art. The artists that are represented in The Third Line include Abbas Akhavan, Ala Ebtekar, Amir H. Fallah, Babak Golkar, Farah Al Qasimi, Farhad Moshiri, Fouad Elkoury, among many more.
Where: Alserkal Avenue
Call: 04-341 1367
6. Tashkeel
The art gallery of Tashkeel was established in the year 2008 by Sheikha Lateefa bint Maktoum. It thrives to nurture the growth of UAE based contemporary art and design with the help of the Tashkeel Critical Practice Programme. The art gallery showcases art pieces that belong to artists, fabricators and graphic designers, who have roots from the UAE. Besides hosting workshops on embroidery, etching and calligraphy, Tashkeel also provides a platform for art-related discussions.
Where: Nad Al Sheba 1
Call: 04-336 3313
7. Xva Gallery Dubai
The only art hotel in Dubai, XVA, is known for blending the idea of a boutique hotel and the appeal of an art gallery. It features works of artists like Samira Abbassy, Mahmoud Hamadani, Colleen Quigley and Alikhaan Abdollahi. It is also an ideal venue for guests to indulge in lip-smacking home-made and good quality food in XVA's in-house vegetarian restaurant.
Where: Al Fahidi Historical Neighbourhood
Call: 04-353 5383
8. The Workshop
The multi-concept space of The Workshop Dubai offers a range of objects that include custom-made furniture and smart gadgets for daily use. Showcasing a variety of artistic experiences, the art gallery features under one roof, an antique gallery, in-house interior design services, different brands of furniture and lighting. Housed in a 400 m2 two-storey villa, The Workshop is an ideal venue for collectors and emotional objects enthusiasts.
Where: Jumeirah
Call: 055-136 9454
9. The Courtyard
The art gallery of The Courtyard features a theatre with 70-seat capacity, coffee and juice bar, an incubator business center, a bistro, flower boutique, unique home accessories and gift shop, printing, film and photography studios and spaces for interior designers and artists. Established in 1998, The Courtyard was formed in order to offer a platform for people to meet, interact and learn about each other while engaging in art and culture. It is known for showcasing works of artists like Bernard Buffet, Albert Deman and Louis Toffoli.
Where: Al Quoz
Call: 04-347 9090
10. Meem Gallery
Founded in 2007 by Sultan Sooud Al-Qassemi, Mishal Hamed Kanoo and Charles Pocock, Meem Gallery is known for having showcased artworks of regional artists such as Parviz Tanavoli, Dia Azzawi, and Kamal Boullata. The art gallery has also showcased contemporary works of Mahmoud Obaidi and Zhivago Duncan. Meem Gallery hosts frequent exhibitions and art fairs and is also a venue that offers original art pieces for sale.
Where: Al Quoz
Call: 04-347 7883